Project Details
Donated Uniforms to Arunodaya Trust
Shamirpet, Rangareddy District, Telangana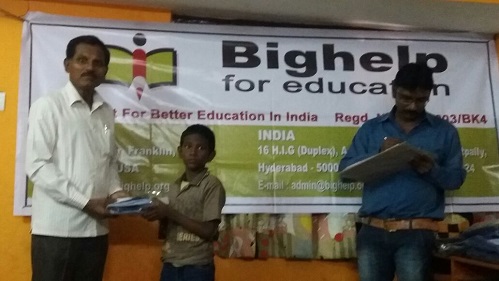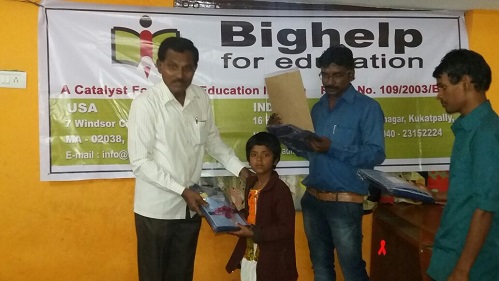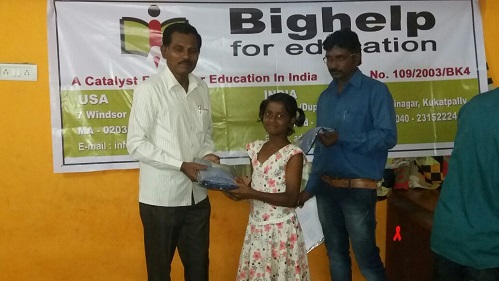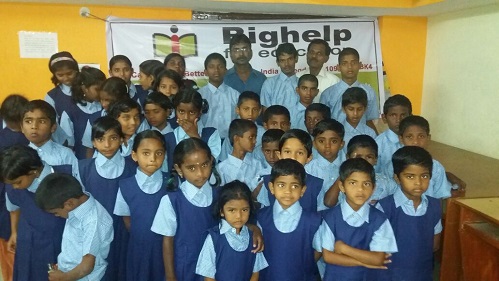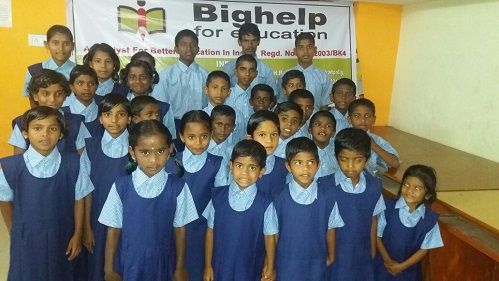 Bighelp donated uniforms for 39 students at Arunodaya Trust which is providing free accommodation and free education to HIV-positive and those affected by HIV


Arunodaya strives to rebuild the lives of the HIV-positive and those affected by HIV by building their all round capacities and facilitating attitudinal change among them.

The organization provides education to the poor who can't utilize opportunities because of financial restraints. It also provides food and shelter to these children.

Uniform can improve learning by reducing distraction, sharpening focus on school work and making the classroom a more serious environment, allowing students to perform better academically.


Project Geographic Information
Arunodaya Trust is situated at H.No: 1-4/7, Road No 2,Ex Servicemen Colony, Balaji Nagar, Jawharngargar Gram Panchayat, Shamirpet Mandal, Rangareddy District, Telangana State.


School Information
In 2008 ARUNODAYA TRUST started its activities initially. Arunodaya has also launched its own concept school which offers free education to orphans and destitute children. The concept school will begin its first academic year in June, 2010 and will have classes from pre-primary to high school.


Project Inaugural Information
The donation program was conducted by Bighelp on 01-Aug-2016 at the premises of Arunodaya and donated the Uniforms. The following personnel have attend the donation program

1. Mr. Srinivasa Rao – Asst .Exe. Director (projects), Bighelp
2. Mr. C. Vishnu Vardhan Reddy – Staff, Bighelp
3. Mr. Venkat Rao Founder, Arunodaya Trust
4. Mr. Shiva, Administrative officer, Arunodaya Trust
5. Staff members and students

Mr. Venkat Rao, thanked Bighelp organization for presenting the uniforms to their students


Project Survey Information
Mr. Venkat Rao Founder of Arunodaya Trust approached Bighelp. Basing on the request Mr. Srinivasa Rao Asst. Exe. Director of Bighelp inspected the Organization. He held discussions with him, students and staff. After discussions he came to a conclusion their request for providing uniforms were found genuine. The executive body headed by the Bighelp President Mr. Chand Pasha Shaik has reviewed the need for the support and approved the project.


Donors sponsored this project
| Project Start Date | Project Current Status |
| --- | --- |
| 23-Mar-2016 | Active |