Project Details
Distribution of Meals plates to 150 Poor Students
Jalluru, East Godavari District, AP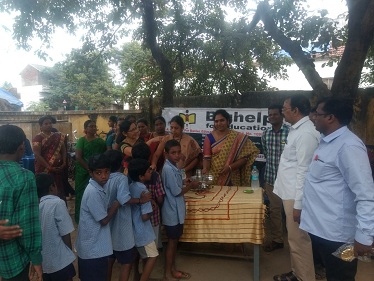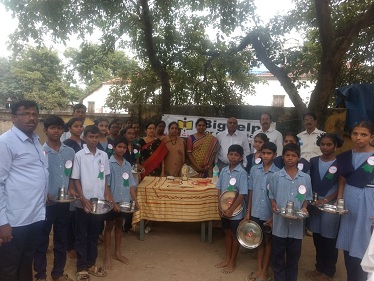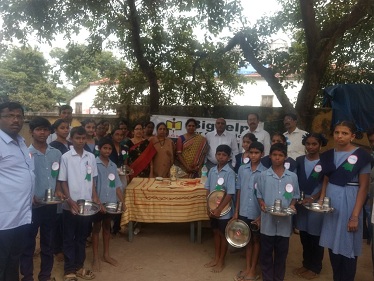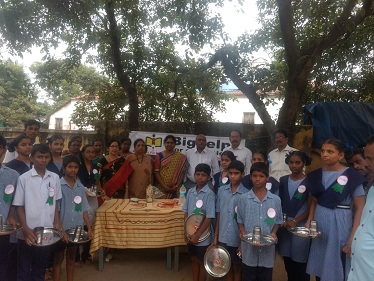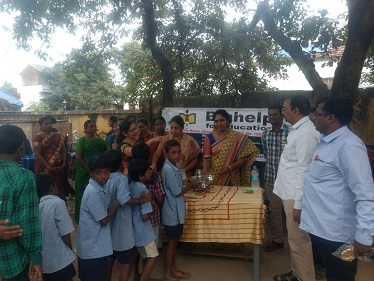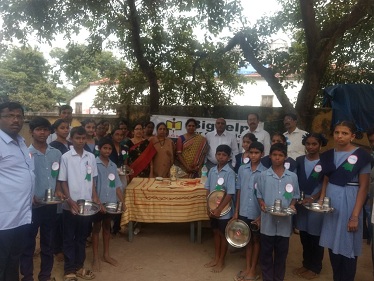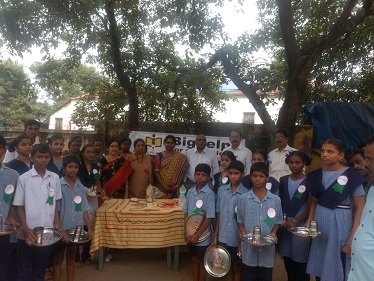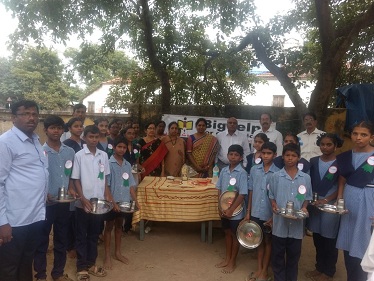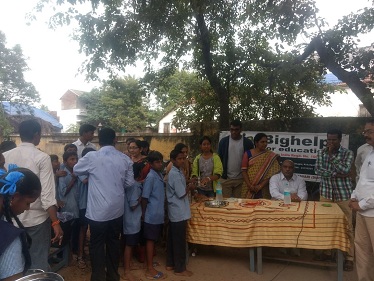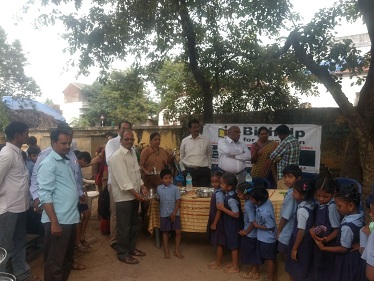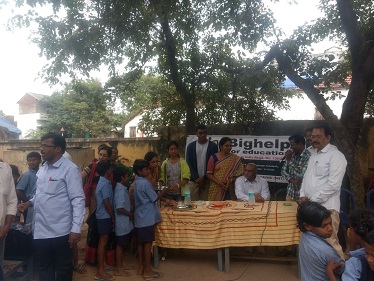 150 students were provided with meals plates and glasses in Mandal Parishad Upper Primary School, Jalluru village, Pithapuram Mandal in East Godavari district.


The students are suffering due to lack of sufficient meals plates. The parents of the students cannot afford to provide the plates due to their poverty. The Head Mistress confirmed this in her request letter. Hence Bighelp has taken up the project and provided 150 meals plates with tumblers. Bighelp particularly was happy when the beneficiaries expressed their happiness and gratitude in a Public meeting.


Media Coverage
14-Dec-2016 News Published in Sakshi on 14-12-2016
Project Geographic Information
Jalluru is a village in Pithapuram Mandal of East Godavari District, Andhra Pradesh, India. It is around 15 Kilometres away from Kakinada district head quarters. Kakinada is a town about 570 KMS away from Hyderabad and is connected by Road and Rail. People of this village depends on Agriculture Labor and Fishing.


School Information
The M.P.P.U.P. School situated in Jalluru, Pithapuram Mandal of East Godavari District, Andhra Pradesh, India.,


Project Inaugural Information
Meals plates and tumblers have been distributed to the students in a Public gathering in the school premises on 09-12-16. The donation program was conducted by Smt. Sulochana Rani Jallur Project Director.

Following personnel attended and graced the occasion:

1. Mr. & Mrs. Sudha and Srinivas Bande Bighelp donor
2. Mrs.Padmavathi Headmistress of the school
3. Mr. Govindu Headmaster Z.P.H.School Mallam
4. Mr. Raja Chittuluri President Lions club
5. Mr. Paparao Rtd. E.E.
6. Mrs. Sulochana Rani Project Director Bighelp
7. Mr. Srinivasa Rao Project committee member Bighelp
8. Mr. Rama Lakshmana Murthy Project committee member Bighelp


More Projects At This Location
Sponsor A Child - Jalluru, Year 2022 - 23
Sponsor A Child - Jalluru, Year 2021 - 22
Sponsor A Child - Jalluru, Year 2020 - 21
Quiz Program - Jalluru Year 2020
Sports Meet - Jalluru - Year 2020
Sponsor A Child - Jalluru, Year 2019 - 20
Youth Internship by Parnika Koppana - Summer 2018
Sponsor A Child - Jalluru, Year 2018-19
Quiz Program - Jalluru Year 2018
Sponsor A Child - Jalluru, Year 2017-18
Sponsor A Child - Jalluru, Year 2016-17
Sponsor A Child - Jalluru, Year 2015-16
Sponsor A Child - Jalluru, Year 2014-15
Sports Meet - Jalluru - Year 2013
Bighelp Award For Excellence - Jalluru
Medical Camp - Jalluru
Sponsor A Child - Jalluru, Year 2013-14
Sponsor A Child - Jalluru, Year 2012-13
Sponsor A Child - Jalluru, Year 2011-12
Donors sponsored this project
| Project Start Date | Project Current Status |
| --- | --- |
| 05-Nov-2016 | Active |