Project Details
Donated Library books and Sports material to P.M.M.M. Municipal High School - Kovvur
Kovvur, West Godavari District, AP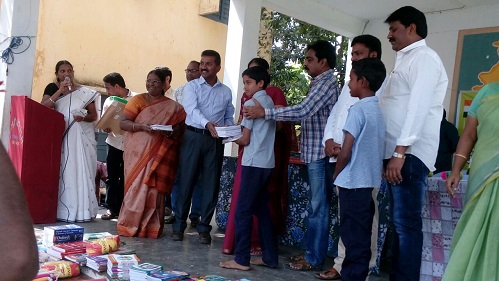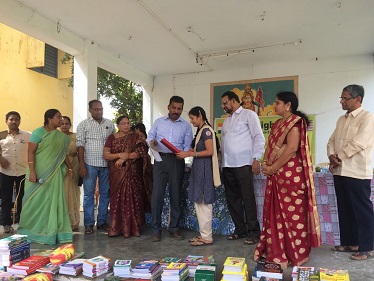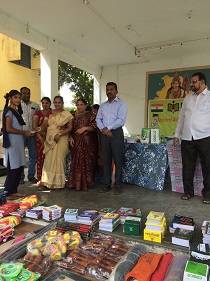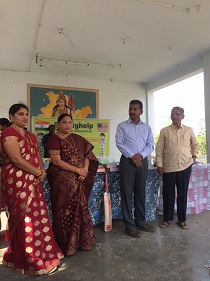 Bighelp has donated library books and sports material to P.M.M.M. Municipal corporation high school, Kovvur, West Godavari, Andhra Pradesh, India.
The school library is to support the students and teachers by providing access to current, adequate and appropriate information resources. It is also to ensure that all the students, teachers and staff are effectively using the ideas and information. The library books provided by Bighelp helped staff create a reading culture that reaches all students and encourages students to talk about reading and join in activities such as reading groups.

Sports equipment plays fundamental roles in the conduct of physical education, intramural sports and other sports programs.This sports material is being used to practice well and show better performance in competitions.


Project Geographic Information
Kovvur is a town in West Godavari district of the Indian state of Andhra Pradesh. It is a municipality and the mandal headquarters of Kovvur mandal in Kovvur


School Information
Municipal High School is situated in Kovvur and is working since 1967. It is co-education school with present strength of 341 students and 18 teachers.


Project Inaugural Information
The donation program has been conducted in the school premises with following personnel on 11-Nov-2016

Mr. Chand Pasha Shaik President Bighelp
Mrs. Sarojini Maturi Managing Trustee Bighelp
Mrs. V. Ganga Bhavani Head Mistress
Mr. Nagendra Kumar Municipal Commissioner, Kovvur
School staff and students
Villagers and Local Journalists

Mr. Chand Pasha has explained the motto behind establishing Bighelp organization, its vision and values on which it is based and working.

Mrs. Sarojini has enlightened the efforts taken by Bighelp Chairman Mr. Chand Pasha to eradicate illiteracy in India.

H.M. and other dignitaries have spoken on the education necessity and advised the students to utilize this rare opportunity to come up in education.

Later library books and sports material presented to School


Donors sponsored this project
| Project Start Date | Project Current Status |
| --- | --- |
| 23-Oct-2016 | Active |