Project Details
Donated Sanitary napkins Incinerator to P.M.M.M. Municipal High School - Kovvur
Kovvur, West Godavari District, AP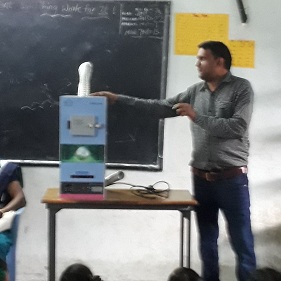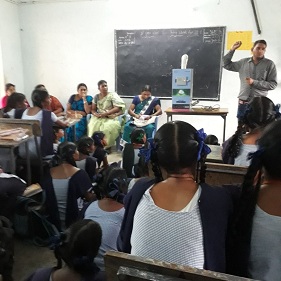 Bighelp has donated Sanitary napkins incinerator to P.M.M.M. Municipal corporation high school, Kovvur, West Godavari, Andhra Pradesh, India.


In schools especially, disposal of sanitary cloth and sanitary napkins in girls' toilets is big problem. It affects the proper functioning of the toilets when disposed in the toilet and serious health problems if thrown out in garbage dumps or in the open. There is, thus an imminent need to address this important sanitary waste disposal effectively. Hence Bighelp came forward to provide Sanitary napkins incinerator for P.M.M.M. Municipal High School.

The Sanitary napkins incinerator provided by Bighelp helped the girls for safe disposal of sanitary napkins.


Project Geographic Information
Kovvur is a town in West Godavari district of the Indian state of Andhra Pradesh. It is a municipality and the mandal headquarters of Kovvur mandal in Kovvur


School Information
Municipal High School is situated in Kovvur and is working since 1967. It is co-education school with present strength of 341 students and 18 teachers.


Project Inaugural Information
The donation program has been conducted in the school premises with following personnel on 11-Nov-2016

Mr. Chand Pasha Shaik President Bighelp
Mrs. V. Ganga Bhavani Head Mistress
Mr. Nagendra Kumar Municipal Commissioner, Kovvur
School staff and students
Villagers and Local Journalists

Mr. Chand Pasha has explained the motto behind establishing Bighelp organization, its vision and values on which it is based and working.

H.M. and other dignitaries have spoken on the education necessity and advised the students to utilize this rare opportunity to come up in education.


Donors sponsored this project
| Project Start Date | Project Current Status |
| --- | --- |
| 18-Oct-2017 | Active |