Project Details
Construction of Lunch Hall at Godicherla High School
Godicherla, Nakkapalli Mandal, Visakhapatnam District, AP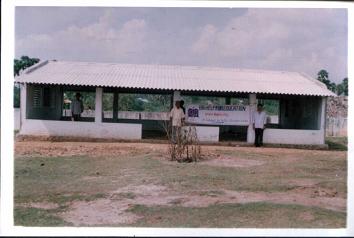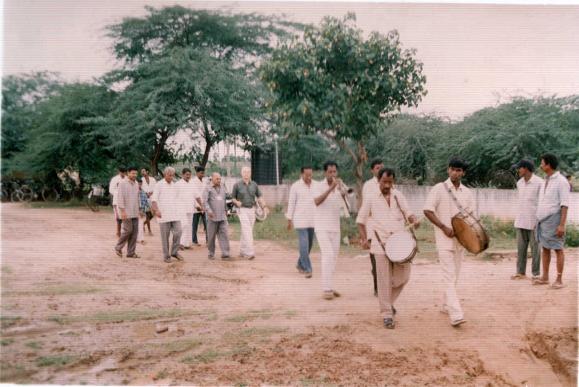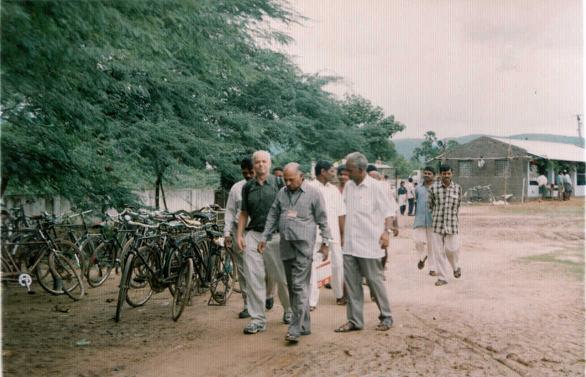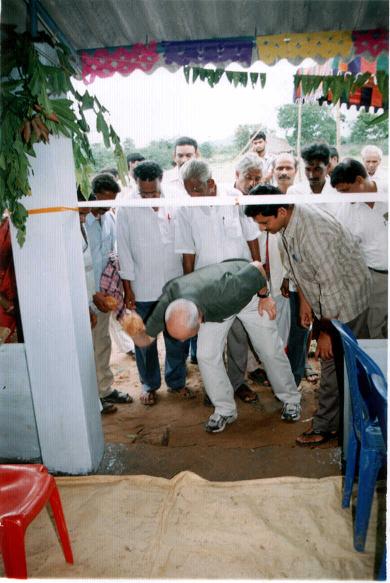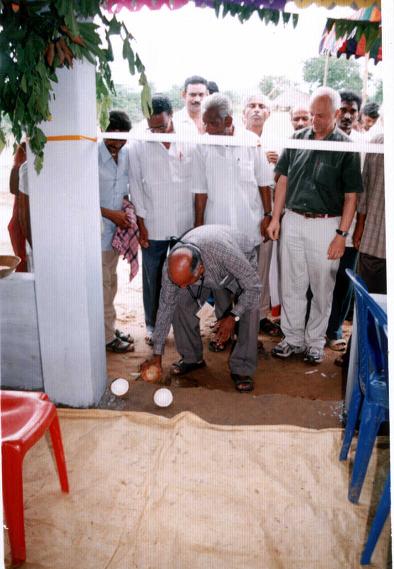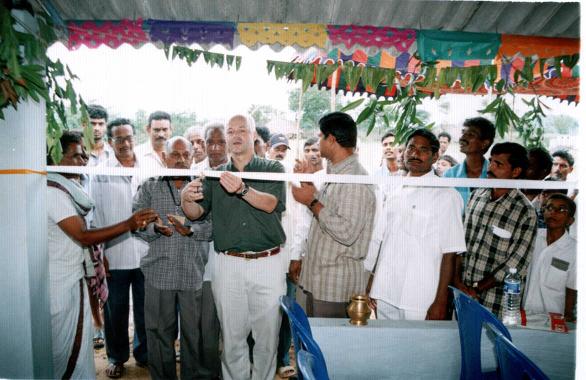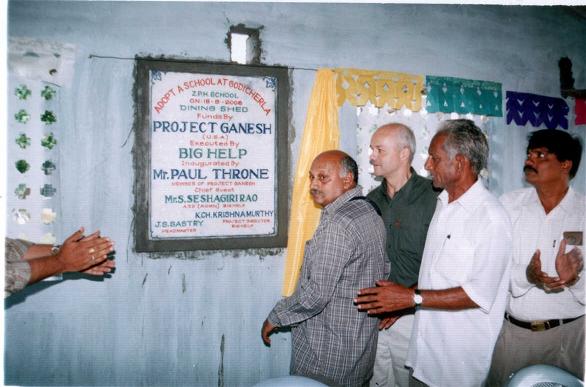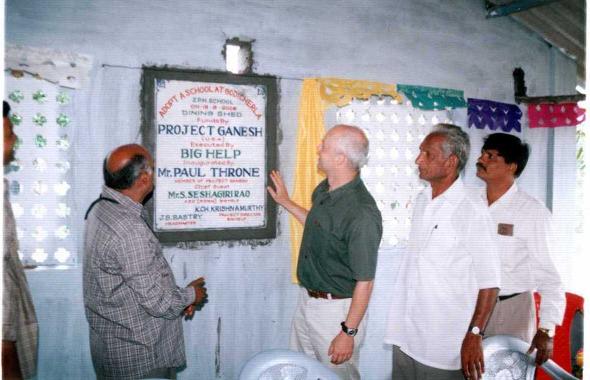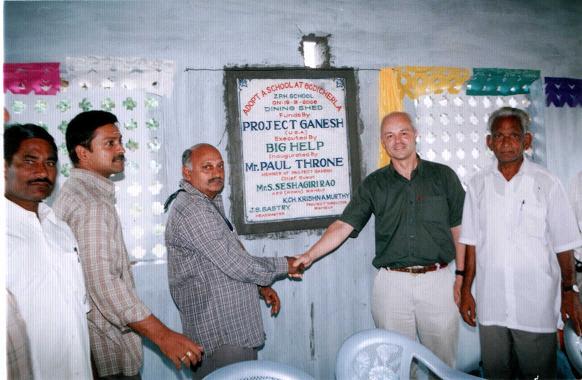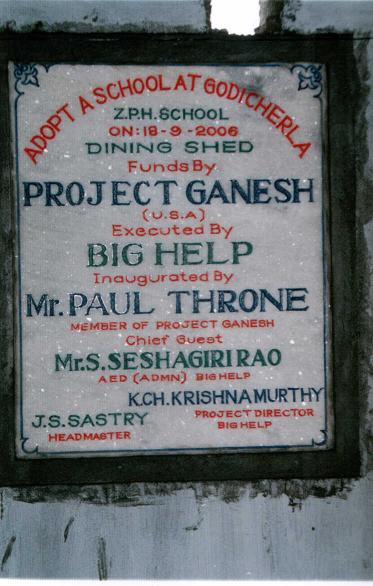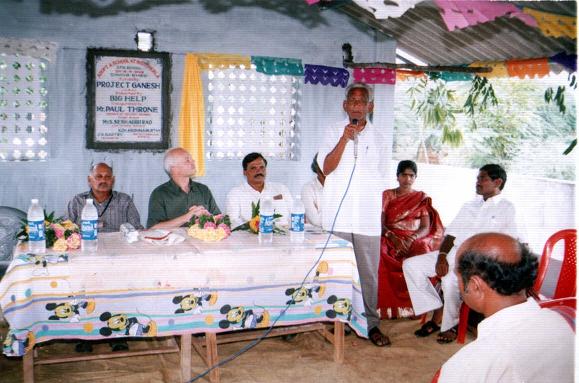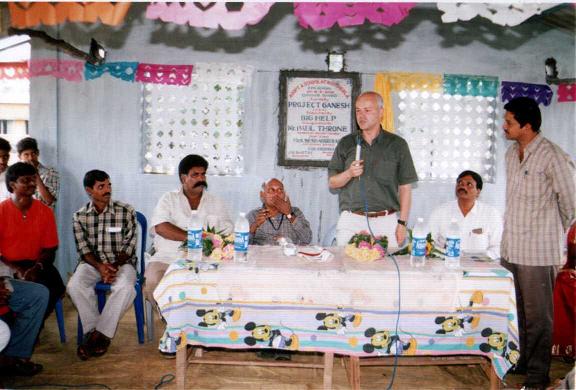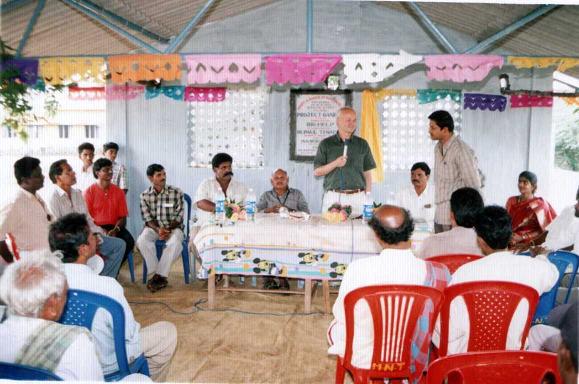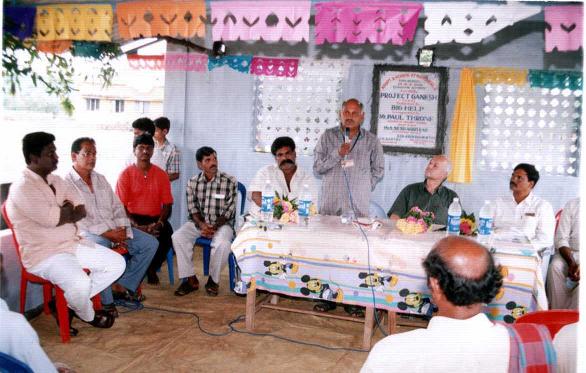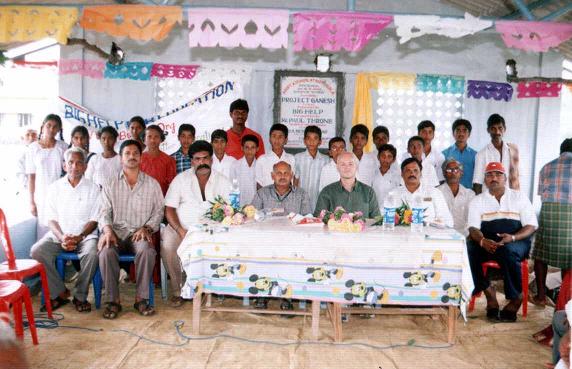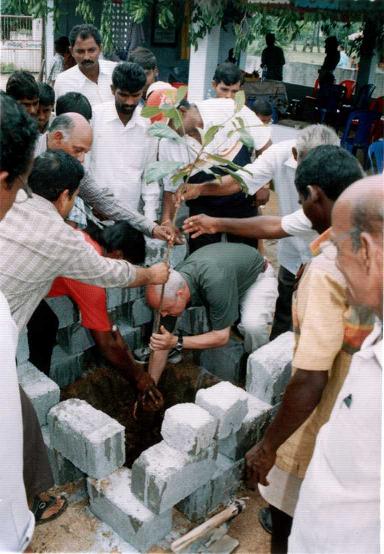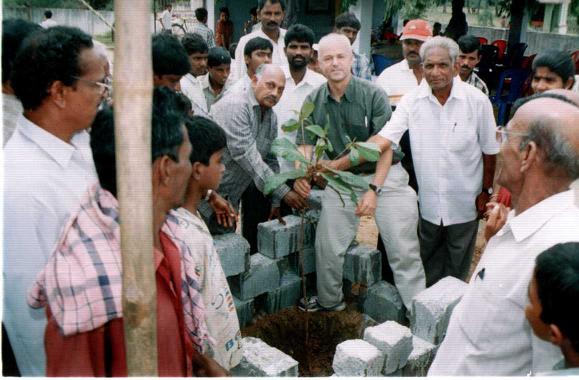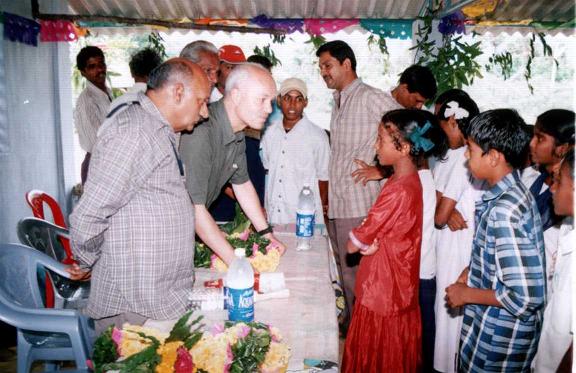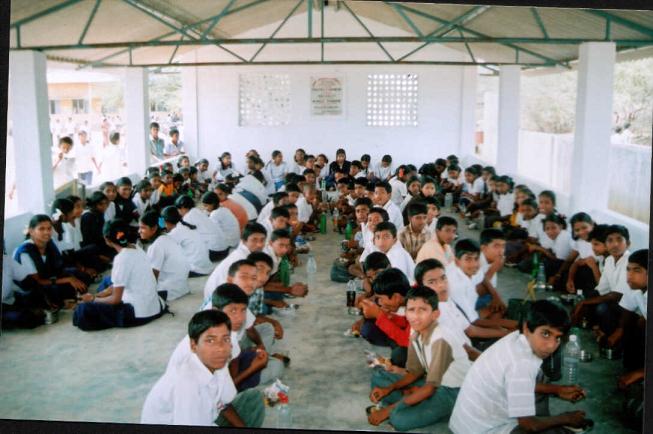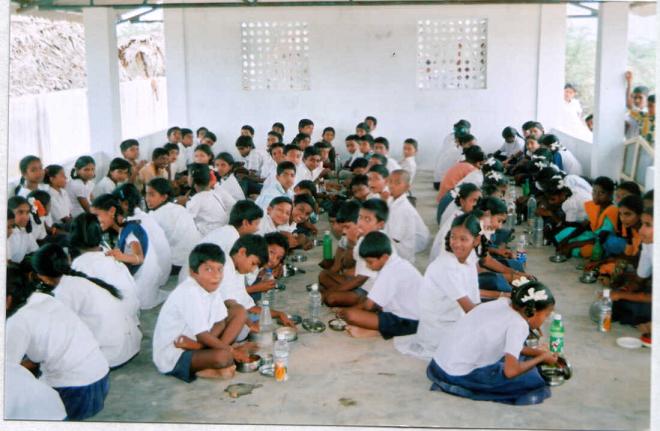 A lunch hall was been contructed at Zillaparishad High School at Godcherla village, Nakkapalli Mandal, Vizag district, AP in Sep 2006. This project has been funded by Project Ganesh, USA and executed by Bighelp For Education. This lunch hall enabled the school children to dine safely with protection from Sun and rain.
Zilla Parishad (ZP) High School consists of 657 students and 10 teachers. A lunch hall was constructed at this school to provide shelter for student when eating lunch. The construction work began in the third week of August, 2006 and completed on September 16th, 2006. The size of the shed is 40 feet by 16 feet and it can accommodate 60 students at a time. The construction was funded by
Project Geographic Information
Godicherla is a small village located in Andhra Pradesh, India. Village is 3 kms from National Highway-5. Nearest town (15 Kms) is Nakkapalli. Nearest railway station and airport ( 100 kms) are situated in Vishakhapatnam (Vizag).
School Information
Zilla Parishad High School in Gudicherla caters to nearby villages with about 650 students from classes 6 to 10 and about 10 teachers. In 2005-2006 academic year, the pass rate of 10th Class is 84% and that of 7th class is 100%.

School Mailing Address:

Zilla Parishad High School,
Godicherla (Post)
Nakkapalli (Mandal) , Vizag (District)
AndhraPradesh, India - 531126
Project Inaugural Information
The inauguration ceremony was performed by Mr. Paul Throne, Sponser of the construction of meals shed, on September 18th, 2006. The function was followed by brief speeches from Mr. S.Seshagiri Rao (Assistant Executive Director (Admin), Bighelp), Mr.Paul Throne (from Project Ganesh) and other committee members. Mr. Throne expressed his happiness about the construction of the shed for enabling the students to dine safely with protection from sun and rain and extended thanks to organizers and Bighelp for their planned execution of the project in time.

Mr. Throne planted sapling near the Meals Shed after the inaugural function in the memory of "Project Ganesh".
Comments
Communication with project sponsor
Dt:16-Jun-2006
Dear Mr. Chand Pasha,

Thank you very much for submitting the proposal to us. We appreciate your hard work to find a project for us. We also are happy to see such a detailed proposal.

I have reviewed the project with my co-director, Mr. Richard Stocker in Los Angeles, and we have agreed to fund this project....

I am looking forward very much to the opportunity to see this project when I am in Vizag in September. Even if it is not yet completed, I would like to visit the school and meet the students and teachers if possible... We are glad to be able to partner with Bighelp to assist this school

Sincerely,

Paul Throne
Project GANESH

Project Survey Summary
Dt:12-Jun-2006
Bighelp has completed survey at ZPHS School at Godicherla, Nakkapalli Mandal in Vizag district. At this school, children eat their lunch under the sun during mid afternoon. They need a shed/room to sit and eat lunch under the shade. They also need a shed to park their bicycles under the shade.

Regards
Chand Pasha
President
Bighelp For Education
More Projects At This Location
Sports Meet - Godicherla - Year 2022
Provided Playground to Z.P.H. School - Godicherla
Construction of toilets at MPP school, D. Kothuru
Sponsor A Child - Godicherla, Year 2022 - 23
Sponsor A Child - Godicherla, Year 2021 - 22
Sponsor A Child - Godicherla, Year 2020 - 21
Sponsor A Child - Godicherla, Year 2019 - 20
Sponsor A Child - Godicherla, Year 2018- 19
Sponsor A Child - Godicherla, Year 2017- 18
Sports Meet - Godicherla - Year 2016
Sponsor A Child - Godicherla, Year 2016 - 17
Sponsor A Child - Godicherla, Year 2015 - 16
Sports Meet - Godicherla - Year 2014
Bighelp Award For Excellence - Godicherla
Sponsor A Child - Godicherla, Year 2014 - 15
Sponsor A Child - Godicherla, Year 2013 - 14
Sponsor A Child - Godicherla, Year 2012 - 13
Sponsor A Child - Godicherla, Year 2011 - 12
Construction of Compound wall at MPP School in Godicherla
Sponsor A Child - Godicherla, Year 2010 - 11
Bighelp and Karnam Award For Excellence - Godicherla
Sponsor A Child - Godicherla, Year 2009 - 10
Sponsor A Child - Godicherla, Year 2008 - 09
Sponsor A Child - Godicherla, Year 2007 -2008
Sponsor A Child - Godicherla, Year 2006 -2007
Sponsor A Child - Godicherla, Year 2005-2006
Sponsor A Child - Godicherla, Year 2004-2005
Donors sponsored this project
| Project Start Date | Project Current Status |
| --- | --- |
| 16-Aug-2006 | Completed |