Project Details
Provided Mats and Bed sheets to SMS High School - Thapovanam
Thapovaram, Chittoor District, AP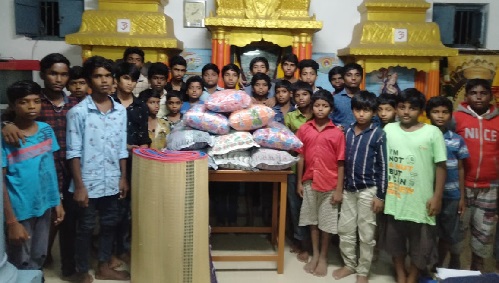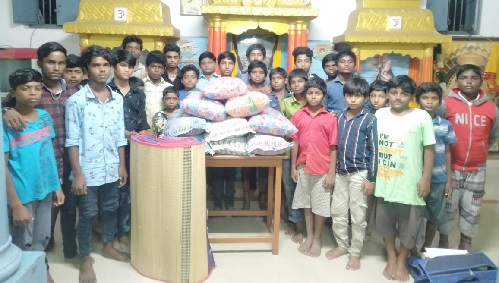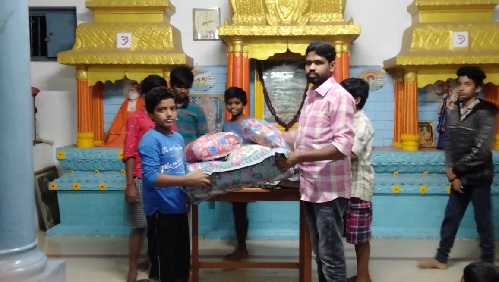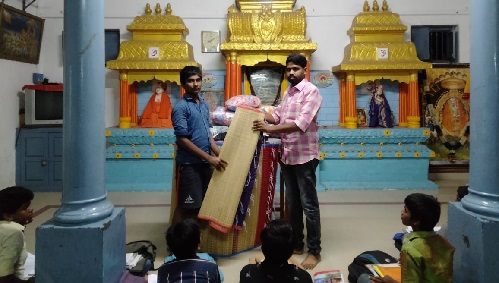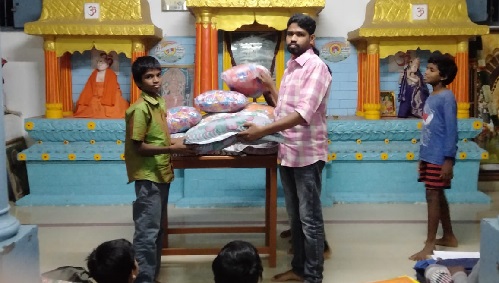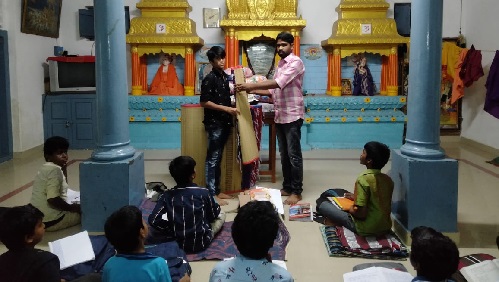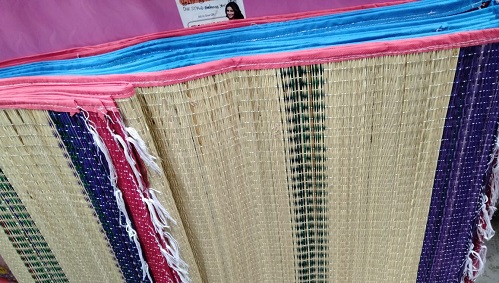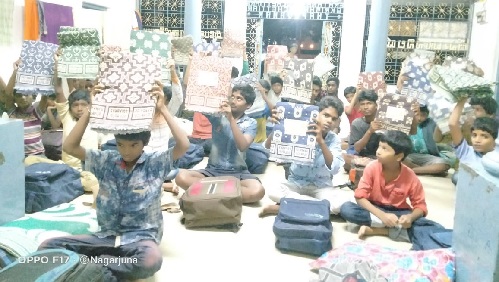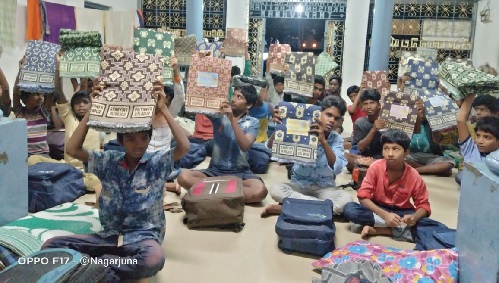 Bighelp provided mats and bed sheets to 50 students at Sri Malayala Swamy Sanskrit High School, Thapovanam, Chittoor district, AP.


Poor students from nearby villages attend this school and stay at school. The School arranges food and shelter for 50 students. All students sleep on the floor, but they don't have any mats or bed sheets. Hence the school headmaster requested Bighelp to provide mats and bed sheets for 50 students to sleep comfortably.
,

Project Geographic Information
Tapovanam is located the Chittoor District headquarters. It is 65 k.m from Tirupati.


School Information
S.M.S. High School is situated in Thapovanam Village and was established in 1976. The strength of the school is 165 with Co-education. It is a Telugu medium school including Sanskrit as the main language.


Project Survey Information
This project has been surveyed by Mr.K.V. Narayan(Executive member of Bighelp)during the month of July 2021. He personally visited this village and talked to the children and school staff to assess the need.


More Projects At This Location
Sports Meet - Chandragiri -Year 2022
Sponsor A Child - Chandragiri, Year 2022-23
Sponsor A Child - Chandragiri, Year 2021-22
Sponsor A Child - Chandragiri, Year 2020-21
Sports Meet - Chandragiri -Year 2020
Sponsor A Child - Chandragiri, Year 2019-20
Sponsor A Child - Chandragiri, Year 2018-19
Sponsor A Child - Chandragiri, Year 2017-18
Sponsor A Child - Chandragiri, Year 2016-17
Sponsor A Child - Chandragiri, Year 2015-16
Sponsor A Child - Chandragiri, Year 2014-15
Sponsor A Child - Chandragiri, Year 2013-14
Bighelp Award For Excellence - Chandragiri
Sponsor A Child - Chandragiri, Year 2012-13
Sponsor A Child - Chandragiri, Year 2011-12
Donors sponsored this project
| Project Start Date | Project Current Status |
| --- | --- |
| 17-Jul-2021 | Active |