Project Details
Provided laptops to Snehalaya
, Ahmednagar District, Maharashtra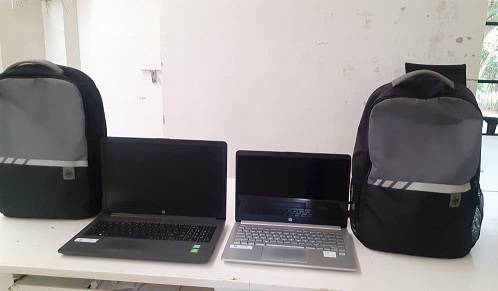 Bighelp provided two laptops to Snehalaya, Ahmednagar, Maharashtra, India.


Snehalaya has been working in rural India for three decades to bring rescue rights and rehabilitation to those adversely affected by the commercial sex industry, poverty, and droughts.

Snehalaya provide a safe and supportive family setting with their own school and HIV hospital

All the students, as well as teachers, have to switch to virtual methods of teaching and learning as all the schools have been closed due to the COVID Pandemic. The teachers and children in the rehabilitation center and school also have to cope up with this reality. Hence it has been using online classes as a means to teach children. There are about 150 school-going children in the rehabilitation. Hence Snehalaya is facing shortage of laptops for the same.

A volunteer teacher group from a renowned school like 'Dnyanprabhodin', Pune is also giving online classes to 10th standard students. Hence Snehalaya is an urgent need of laptops and requested Bighelp to provide two laptops.

Bighelp came forward and provided two laptops to Snehalaya with the collaboration of Project Eagle.


Project Geographic Information
Snehalaya is situated in 239 F Block, MIDC, Ahmednagar, Maharashtra 414111, India


School Information
Snehalaya was established in 1989.


Donors sponsored this project
| Project Start Date | Project Current Status |
| --- | --- |
| 30-Aug-2020 | Active |