Project Details
Provided Bicycle stand to Z.P.H. School, Godicherla
Godicherla, Visakhapatnam District, AP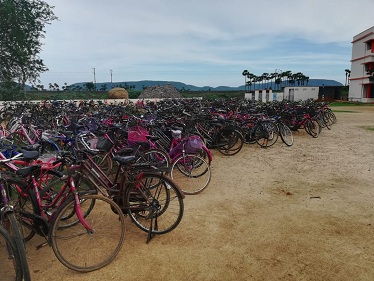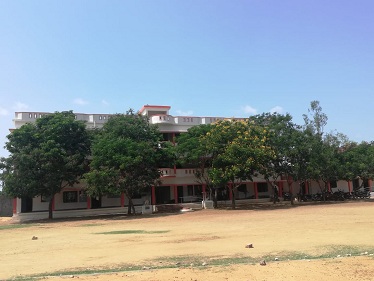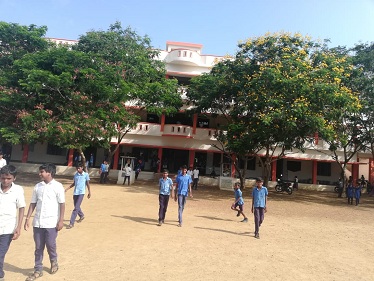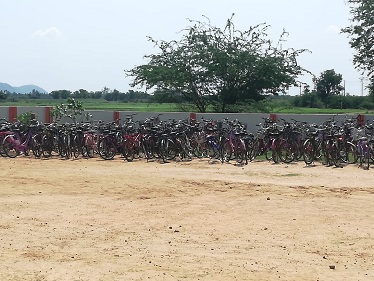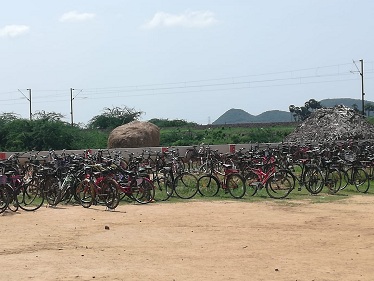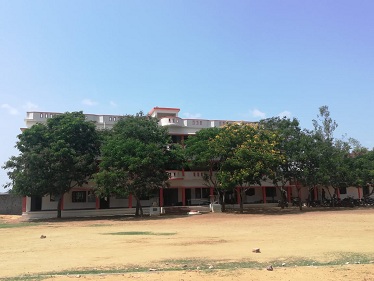 Headmistress of Z.P.H. School, Godicherla, Nakkapalli Mandal, Visakhapatnam dist, AP requested Bighelp to provide Cycle stand for their school children.


This school serves 956 students in and around the Godicherla village. Students are coming to school from 9 kilometers radius. Most of the children are attending the school on cycles. But there is no shelter for parking the cycles. They keep their cycles in open area. Bicycles can be very expensive to these financially backward students. If the bicycle is parked in the open area they will damaged. They will not be able to buy the bicycle again. Hence Bighelp came forward to provide cycle shelter to this school.

Total funds required for this project is 7200 USD.


Project Geographic Information
Godicherla is a Village in Nakkapalle Mandal in Visakhapatanam District of Andhra Pradesh State, India.. It is located 86 KM towards from District head quarters Vishakhapatnam. 7 KM from Nakkapalli. 513 KM from Hyderabad.


School Information
Zilla Parishad High School Godicherla is situated in Godicherla village and it was established in 1978. It is a co education school with present strength of 900 students and 24 teachers.


Project Survey Information
This project was surveyed by Bighelp team


More Projects At This Location
Sponsor A Child - Godicherla, Year 2019 - 20
Sponsor A Child - Godicherla, Year 2018- 19
Sponsor A Child - Godicherla, Year 2017- 18
Sports Meet - Godicherla - Year 2016
Sponsor A Child - Godicherla, Year 2016 - 17
Sponsor A Child - Godicherla, Year 2015 - 16
Sports Meet - Godicherla - Year 2014
Bighelp Award For Excellence - Godicherla
Sponsor A Child - Godicherla, Year 2014 - 15
Sponsor A Child - Godicherla, Year 2013 - 14
Sponsor A Child - Godicherla, Year 2012 - 13
Sponsor A Child - Godicherla, Year 2011 - 12
Construction of Compound wall at MPP School in Godicherla
Sponsor A Child - Godicherla, Year 2010 - 11
Bighelp and Karnam Award For Excellence - Godicherla
Sponsor A Child - Godicherla, Year 2009 - 10
Sponsor A Child - Godicherla, Year 2008 - 09
Sponsor A Child - Godicherla, Year 2007 -2008
Construction of Lunch Hall at Godicherla High School
Sponsor A Child - Godicherla, Year 2006 -2007
Sponsor A Child - Godicherla, Year 2005-2006
Sponsor A Child - Godicherla, Year 2004-2005
| Project Start Date | Project Current Status |
| --- | --- |
| 11-Nov-2018 | Active |