Project Details
Donated school bags and note books to MPUP School, Mudigallu
Mudigallu, Anantapur District, AP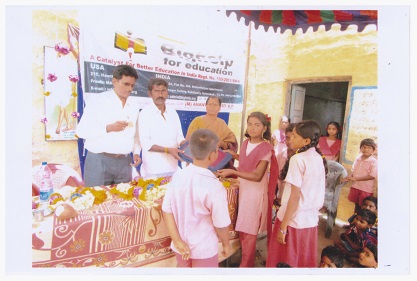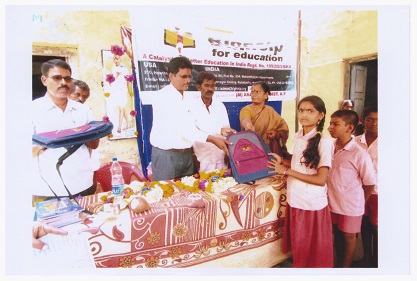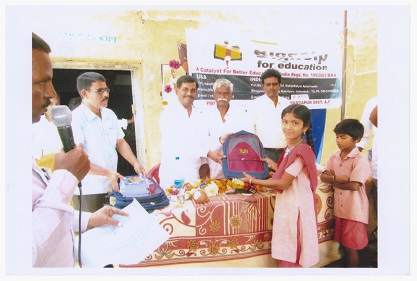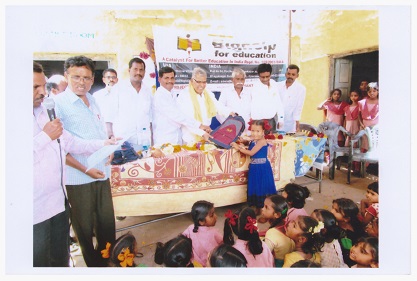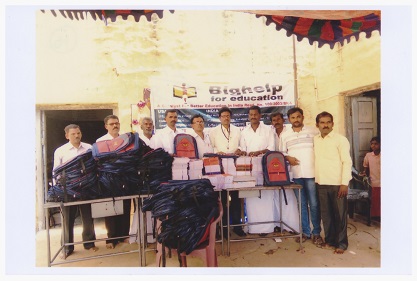 Bighelp has provided school bags and note books for 185 students at Mandal Parishad Upper Primary School, Mudigallu, Kalyandurg Mandal, Anantapur district of Andhra Pradesh.


Although primary education is free, government schools lack of supplementary materials like books, school bags and uniforms. In the face of soaring prices of education material, students especially those from poor families are finding it difficult to purchase them as per their educational needs. Hence Mr. Nagendra Kumar Headmaster of MPUP School, Mudigallu requested to provide Notebooks and school bags to their students. Bighelp came forward to provide educational materials to these children.


Media Coverage
10-Aug-2016 News Published in eenadu on 10-08-2016
Project Geographic Information
Mudigal is a Village in Kalyandrug Mandal in Anantapur District of Andhra Pradesh State, India. It is located 57 KM towards west from District head quarters Anantapur. 6 KM from Kalyandurg (Major). 403 KM from Hyderabad.


School Information
MPUPSCHOOL MUDIGALLU was established in year 1938 in Mudigal village of Kalyandrug block of Anantapur district in Andhra Pradesh state of India.

School is approved for Primary, Upper Primary and working under the management of Local Body.

It is co education school and present strength of the students is 185.


Project Inaugural Information
The donation program was held on 09-Aug-2016 in the school premises. The following members graced the occasion:

1. Mr. Hanumantharaya Choudary –M.L.A.
2. Mr. Ramesh – Mpl Chairman
3. Mr. Badanna – Market Committee Chairman
4. Smt. Bharathi – M.E.O
5. Mr. Narahari – Project Director, Bighelp
6. Mr. Nagendra Kumar – Headmaster of the school
5. School staff and students

Mr. Narahari explained the formation, trustees, aims and activities of Bighelp organization and its present status briefly.

Education material such as Bags and notebooks were distributed to each student by all the personnel presented on the occasion.


Project Survey Information
Mr. Nagendra Kumar Headmaster of the school requested for School bags and Note books for students of MPUP School at Mudigallu. After taking in to consideration the proposal has been approved by the Executive Body.


Donors sponsored this project
| Project Start Date | Project Current Status |
| --- | --- |
| 27-Apr-2016 | Active |