Project Details
Sponsor A Child - B.Cherlopalli, Year 2016 - 17
B.Cherlopalli, Prakasam District, AP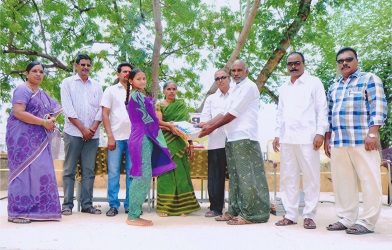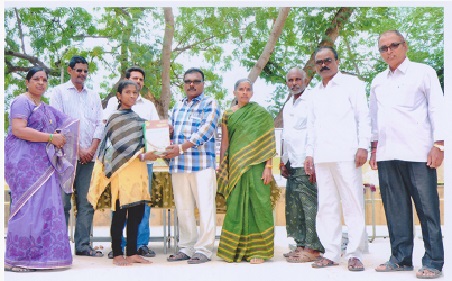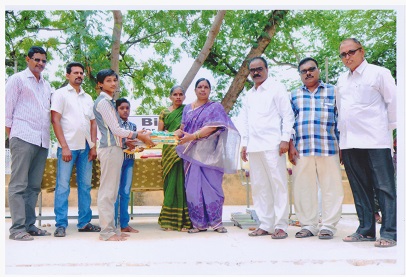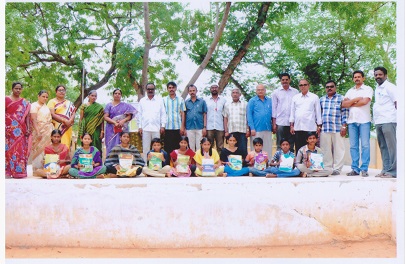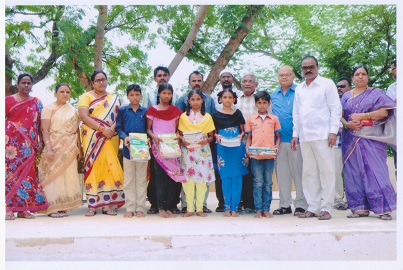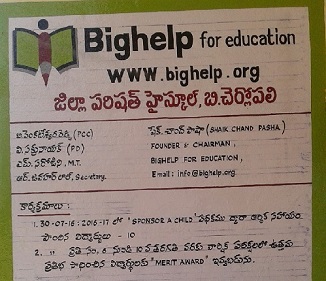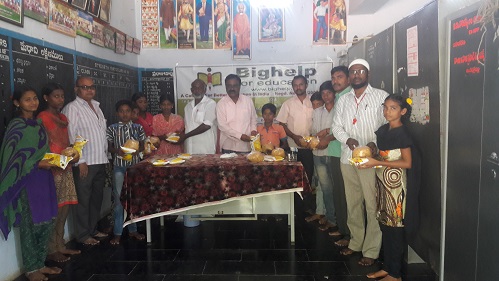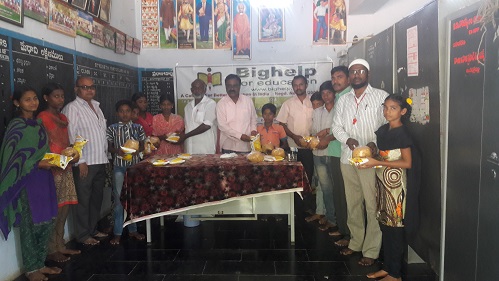 Located at Zilla Parishad High School, B.Cherlopalli village, Prakasam District, Andhra Pradesh, India. All 10 children sponsored in this project under Sponsor-A-Child program are semi-orphan. All of these children are at the brink of discontinuing their studies due to their deprived condition before Bighelp sponsor their education. The full details of each sponsoring child are provided below. Additional children will be sponsored in this project as we continue to find the eligible children.


This is the second project in the district of Prakasam and is the 38th active project for Bighelp in the states of Andhra Pradesh and Telangana under Sponsor-A-Child program. This project helps the orphans and underprivileged children to continue their studies with the support of their sponsoring donors. In addition to getting financial assistance to pay the school fees, buy books, cloths, shoes, educational material and private tuition, in this program children are benefited from more individual attention by our project directors and project committee (group of Bighelp volunteers) that has been established in this village. These students will continue to get the sponsorship from Bighelp until they complete their 12th grade as long as they continue to perform well and meet the eligibility criteria.

Each of these children has a dream to have a better life and be the better citizen through education. Laxmi devi wants to become a Doctor, Mounika wants to become an Engineer and Aswini wants to become a Teacher. Every child has a goal, but does not have any support to reach their goals. Bighelp is committed to provide all the necessary support and hopes to bring their dreams come true with the help of their sponsors.


Following is the List of Children Sponsored in this Project :

Media Coverage
23-Oct-2016 News Published in Andhra Jyothy on 23-10-2016
24-Sep-2016 News Published in eenadu on 24-09-2016
24-Sep-2016 News Published in prajaasakthi on 24-09-2016
23-Oct-2016 News Published in sakshi on 23-10-2016
31-Jul-2016 News Published in Sakshi on 31-07-2016
24-Sep-2016 News Published in vaartha on 24-09-2016
31-Jul-2016 News Published in vaartha on 31-07-2016
Project Geographic Information
B.Cherlopalli is a village in Prakasam district and Peddaraveedu Mandal. In B.Cherlopalli B stands for Badveedu, which is a village in Peddaraveedu Mandal.


School Information
Zilla Parishad High School B. Cherlopalli is situated in B.Cherlopalli village and it was established in 2003. It is a co education school with present strength of 151 students and 6 teachers.


| Project Start Date | Project Current Status |
| --- | --- |
| 28-Jul-2016 | Active |