Project Details
Medical Camp - Juloor
Juloor, Nalgonda District, AP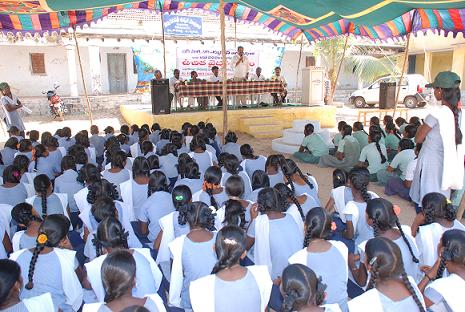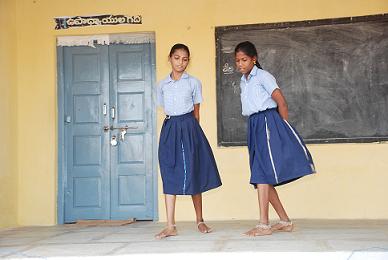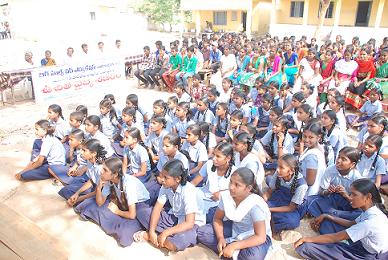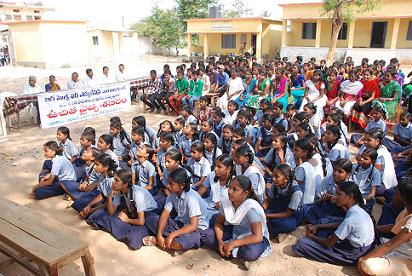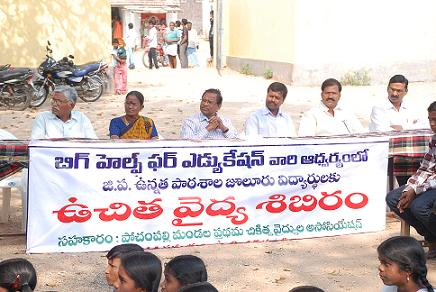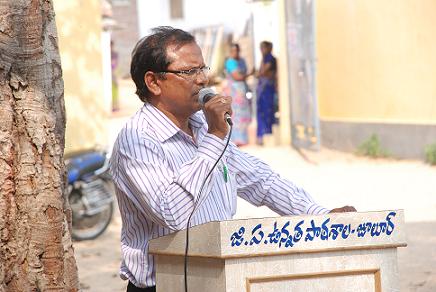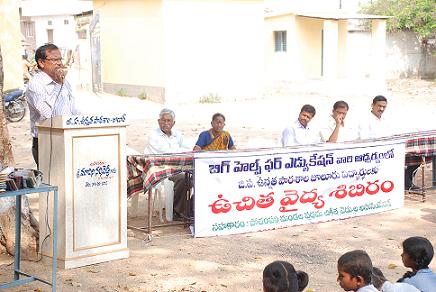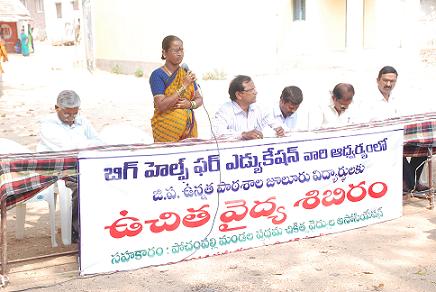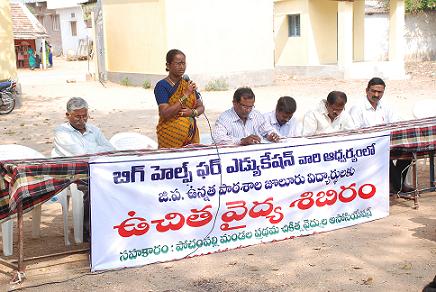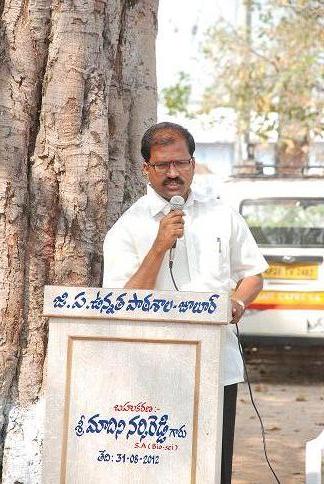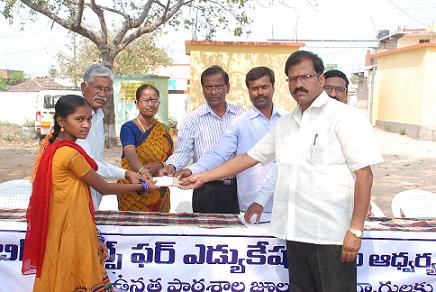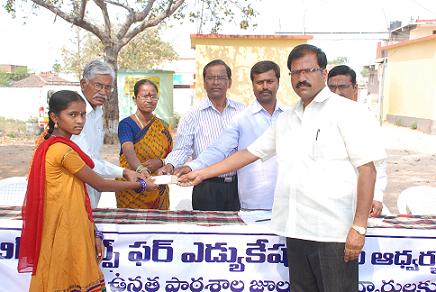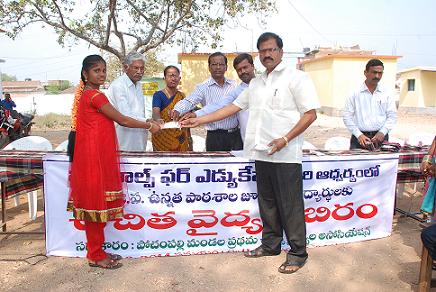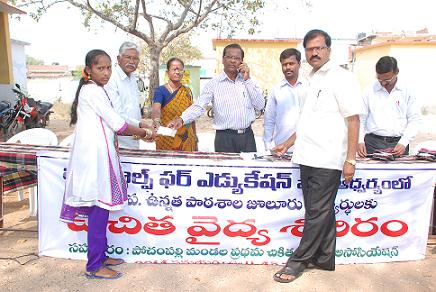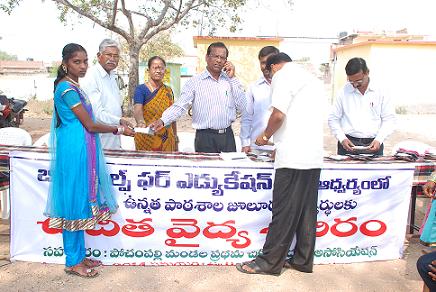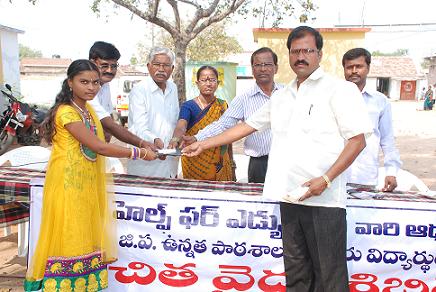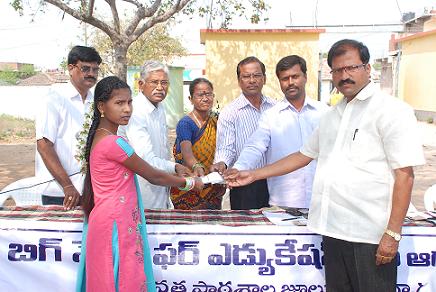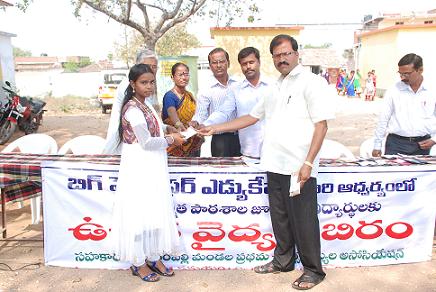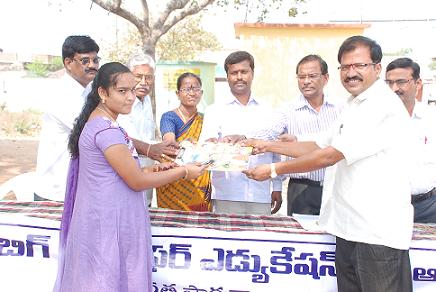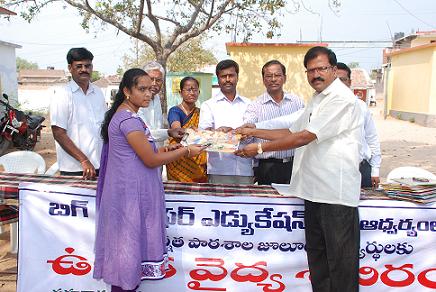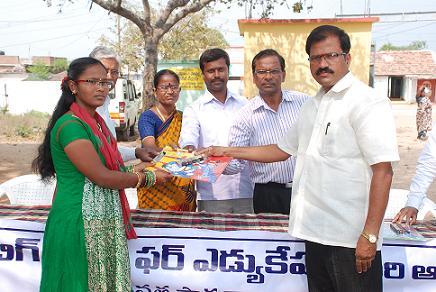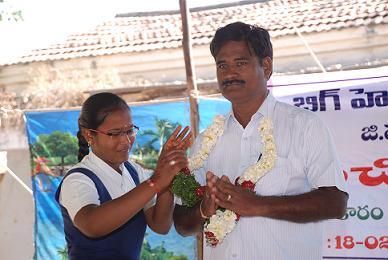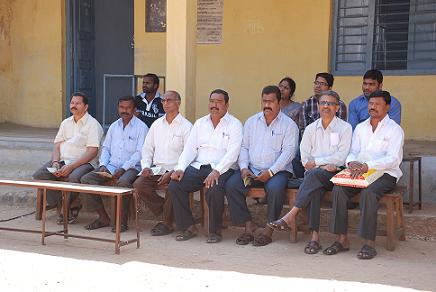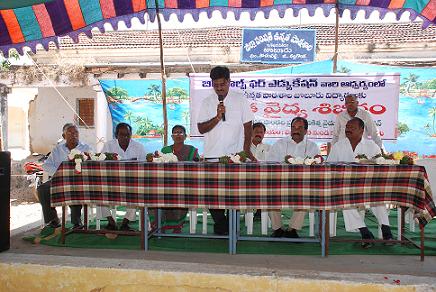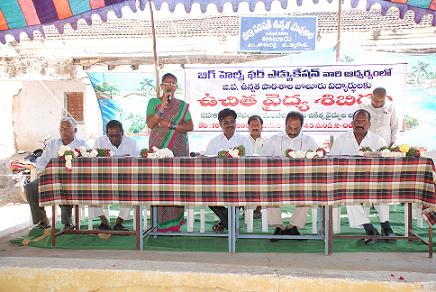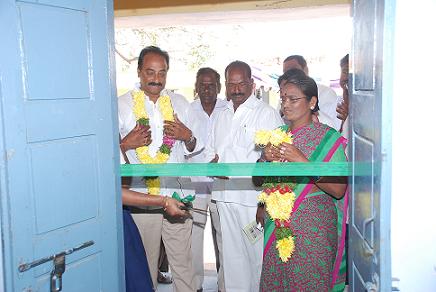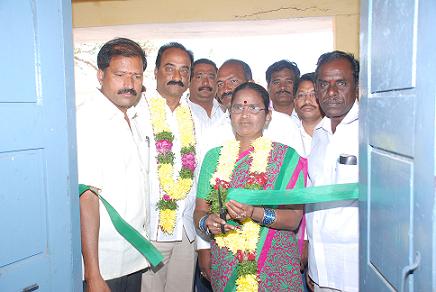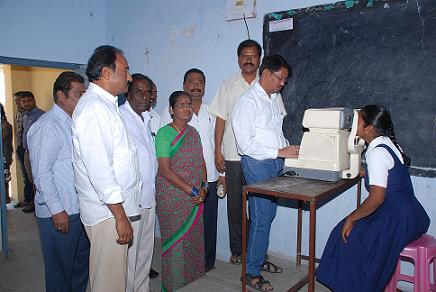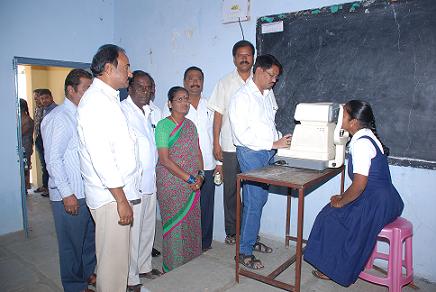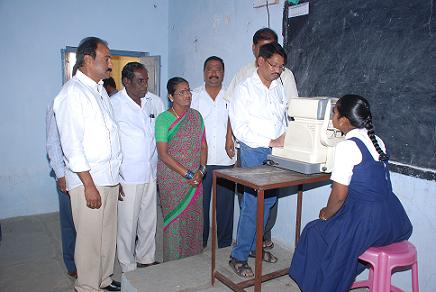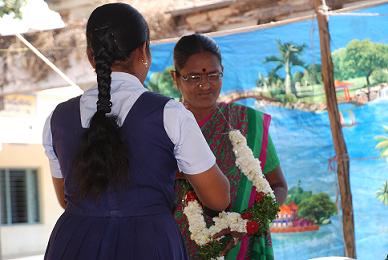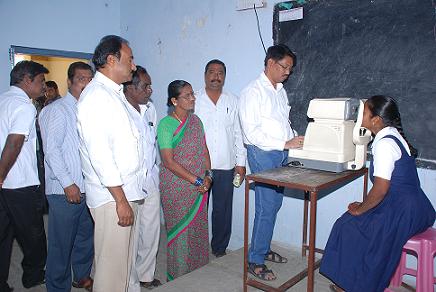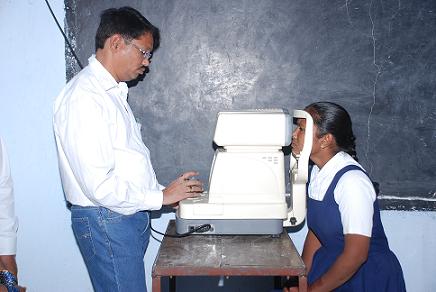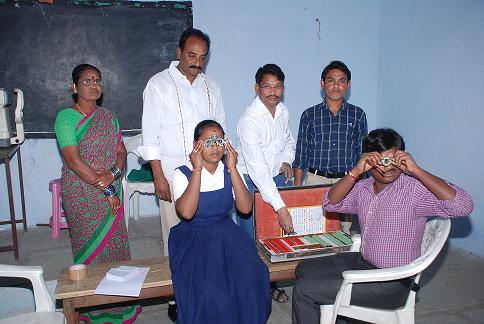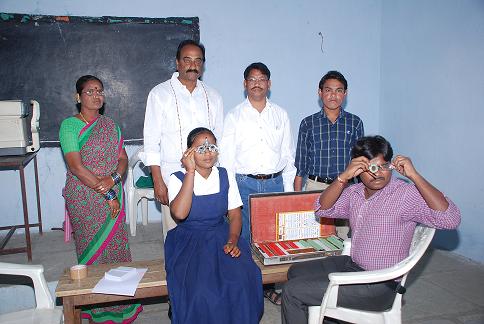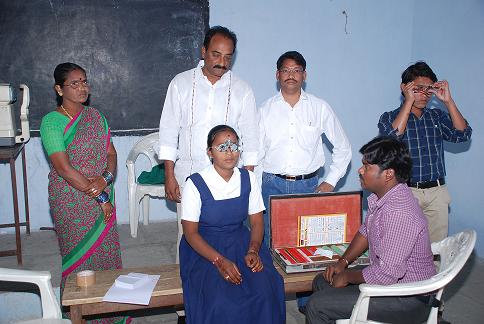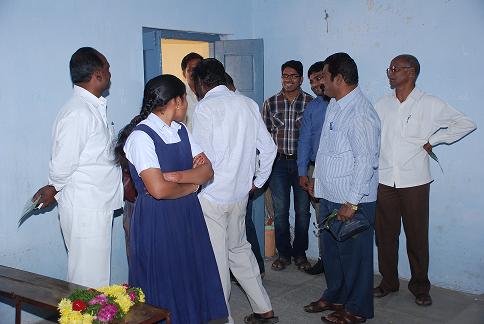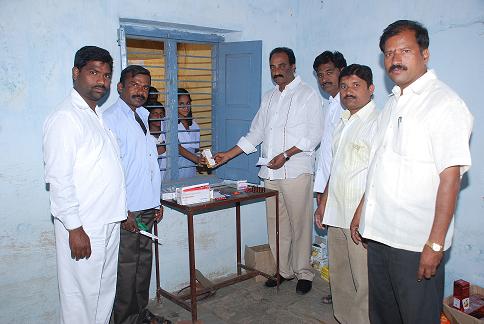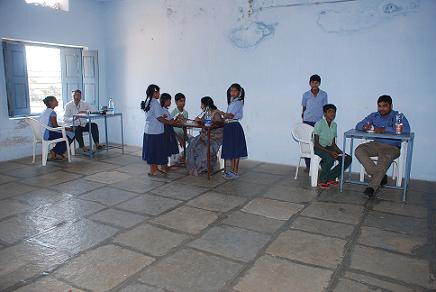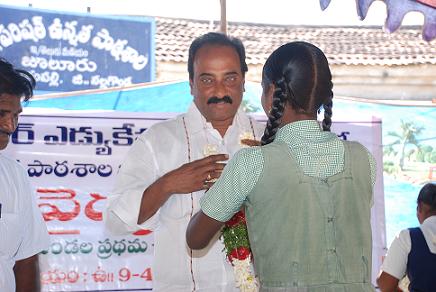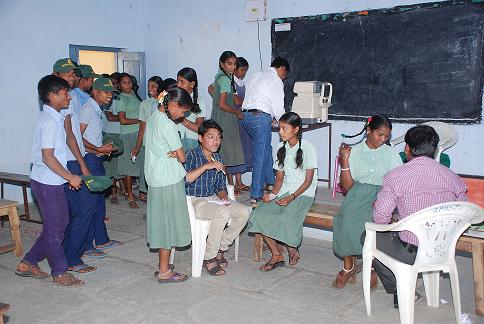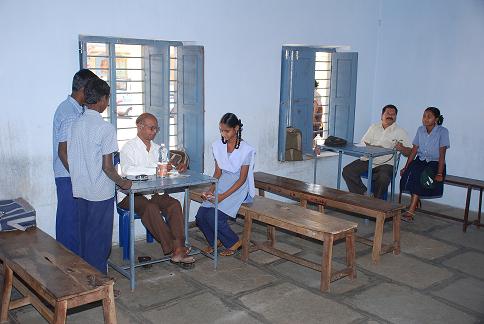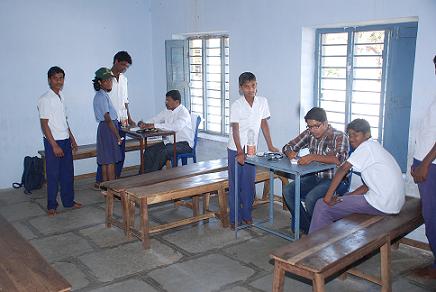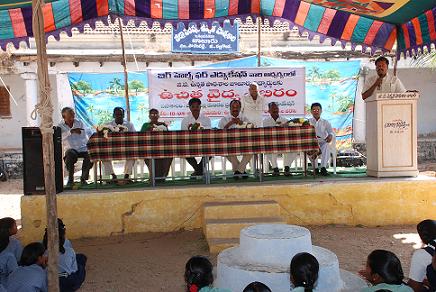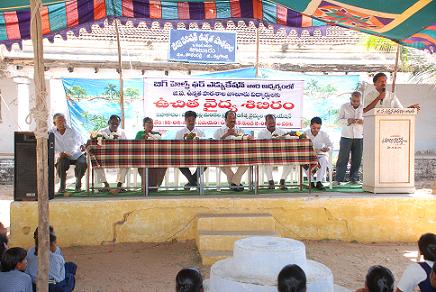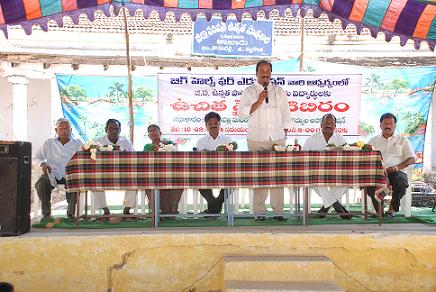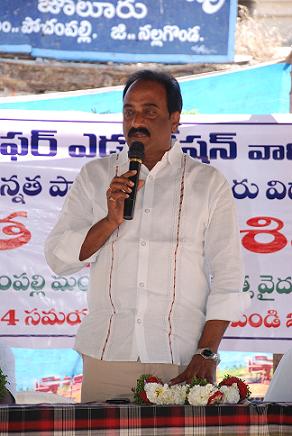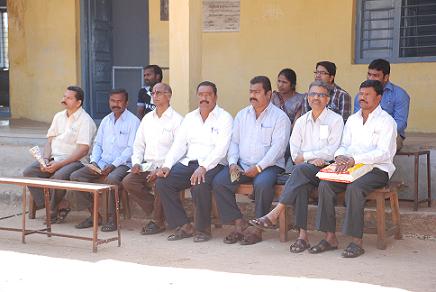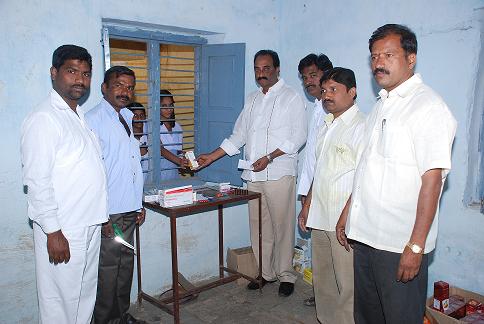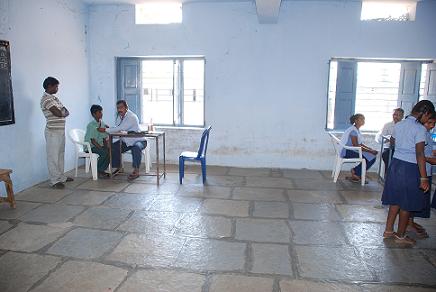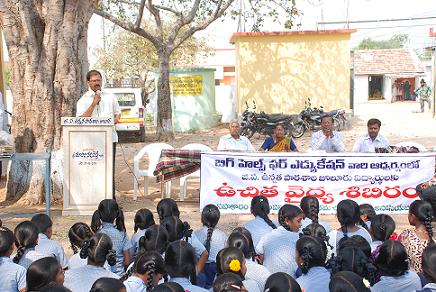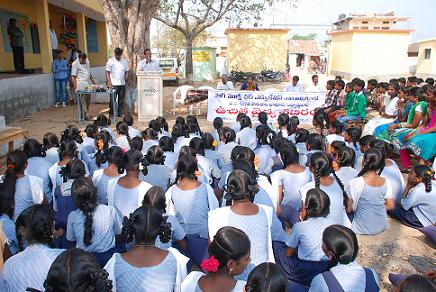 A Medical camp has been conducted by Bighelp in Juloor village, Pochampally Mandal, Nalgonda district. Pochampally Mandal First Aid Doctors Association has offered their support to conduct this Medical Camp. Village youth association and vidya committee members made their presence by extending their support and volunteering through out the medical camp. A team of 15 doctors from nearby towns, Sangareddy and Hyderabad, have volunteered and provided free services during the camp and performed Physical examination, Dental checkup and Eye examination for 300 students at Zilla Parishad High school, Juloor.


An assessment on health and hygienic conditions of students at Juloor Zilla Parishad High school was undertaken by Bighelp project committee at Juloor project, and determined that many children have poor oral hygiene with lot of health problems particularly eye problems. Most of the students at this school are financially poor and unable to consult doctors for routine medical examinations with their own expenses. Hence the Bighelp project committee worked with doctors for providing free medical examination, performing eye checkup and creating awareness of their health and general care for the students at this school, by organizing a medical camp. Team of 15 doctors, Bighelp project committee members from Juloor project, Pochampally Mandal First Aid Doctors Association, Village Youth Association, Vidya Committee Members and Bighelp executive members from Hyderabad office have participated in this Medical camp and helped doctors to perform Physical examination, dental checkup and eye examination for 300 students. After the checkup Bighelp has provided spectacles to 34 students, Vitamins and medicine for free of cost to all students.


Project Geographic Information
Juloor is a village in Pochampally Mandal of Nalgonda District, Andhra Pradesh, India. It is around 45 Kilometers away from Hyderabad and is connected by road only. People of this village depend on Agriculture Labor.


School Information
This school was established in 1975 with a strength of 430 students in both Telugu and English mediums and 19 permanent teachers. The school is having a computer lab. Bighelp is providing computer instructor also.


Project Inaugural Information
A camp was conducted on February 18th from 9:00 AM to 2:30 PM in Juloor Zilla Parishad High School. Bighelp project committee members, prominent villagers, parents of Bighelp students Pochampally Mandal First Aid Doctors Association, Village Youth Association and Vidya Committee Members have organized the camp successfully.

A meeting was conducted appreciating the services extended by the team of doctors in making the camp a success.

Several local news papers have covered the news.


Project Survey Information
Sri. S. Venkatesham Project Director project director has a proposal for a medical camp in Z.P.H. School at Juloor. As many children were detected with poor oral hygiene and physical health. They need an eye camp specially. The executive body has considered the proposal and has approved it.


| Name | Designation | Email | Phone Number |
| --- | --- | --- | --- |
| Ranga Reddy Pati | Project Commitee Chairman | 1234.rangareddy@gmail.com | 9701420749 |
| Akshay Chiluveru | Project Director | | 7330788463 |
More Projects At This Location
Sponsor A Child - Juloor, Year 2021 - 22
Sponsor A Child - Juloor, Year 2020 - 21
Sports Meet - Juloor - Year 2019
Sponsor A Child - Juloor, Year 2019 - 20
Sports Meet - Juloor - Year 2018
Sponsor A Child - Juloor, Year 2018 - 19
Donated Duel Desks to Z.P.H. School Juloor
Sports Meet - Juloor - Year 2017
Sponsor A Child - Juloor, Year 2017 - 18
Sports Meet - Juloor - Year 2016
Sponsor A Child - Juloor, Year 2016 - 17
Sports Meet - Juloor - Year 2015
Sponsor A Child - Juloor, Year 2015 - 16
Sports Meet - Juloor - Year 2014
Sponsor A Child - Juloor, Year 2014 - 15
Sports Meet - Juloor - Year 2013
Sponsor A Child - Juloor, Year 2013 - 14
Sports Meet - Juloor - Year 2012
Sponsor A Child - Juloor, Year 2012 - 13
Rajan Foundation Award For Excellence - Juloor
Sports Meet - Juloor - Year 2011
Sponsor A Child - Juloor, Year 2011 - 12
Sports Meet - Juloor - Year 2010
Sponsor A Child - Juloor, Year 2010 - 11
Distribution of Meals plates to 400 Poor Students
Bighelp Award For Excellence - Juloor
Sponsor A Child - Juloor, Year 2009- 10
Sponsor A Child - Juloor, Year 2008 - 09
Provided Vidya Volunteer in Z.P.H.S. Juloor
Donors sponsored this project
| Project Start Date | Project Current Status |
| --- | --- |
| 25-Jan-2014 | Completed |