Project Details
Sponsor A Child - Tarlupadu, Year 2010 -11
Tarlupadu, Prakasam District, AP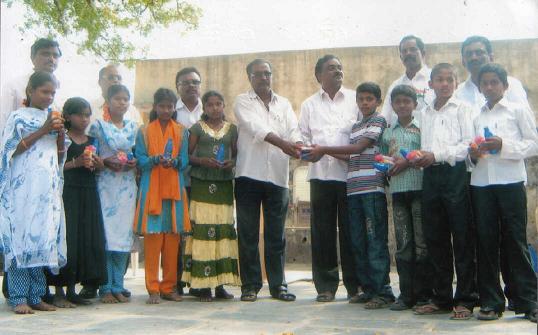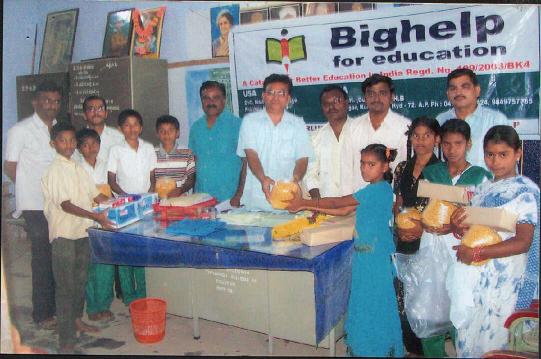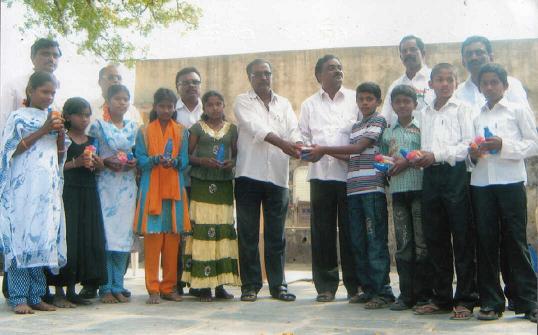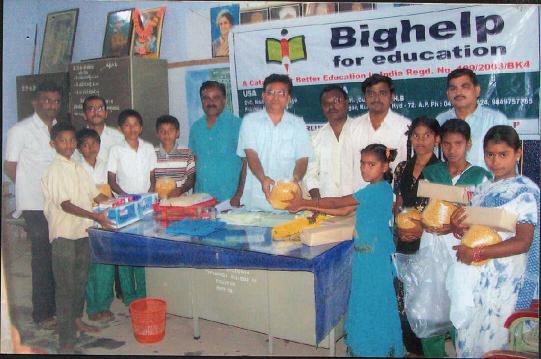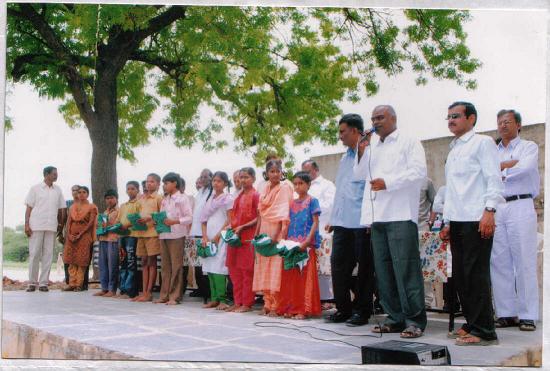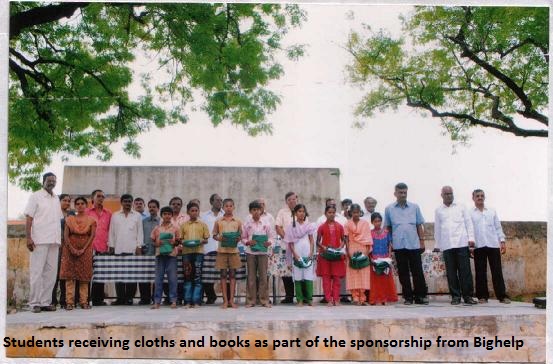 Located at Zilla Parishad High School Tarlupadu village, Prakasham District, Andhra Pradesh, India, this project serves the children in and around the villages of Tarlupadu, Sita Nagulavaram, Naidupalli, Gangupalli and Nagella Mupidi. All 10 children sponsored in this project under Sponsor-A-Child program are semi-orphan. All of these children are at the brink of discontinuing their studies due to their deprived condition before Bighelp sponsor their education. The full details of each sponsoring child are provided below. Additional children will be sponsored in this project as we continue to find the eligible children.


This is our first project in the district of Prakasham and is the 20th active project for Bighelp in the state of Andhra Pradesh under Sponsor-A-Child program. This project helps the orphans and underprivileged children to continue their studies with the support of their sponsoring donors. In addition to getting financial assistance to pay the school fees, buy books, cloths, shoes, educational material and private tuition, in this program children are benefited from more individual attention by our project directors and project committee (group of Bighelp volunteers) that has been established in this village. These students will continue to get the sponsorship from Bighelp until they complete their 12th grade as long as they continue to perform well and meet the eligibility criteria. .

Each of these children has a dream to have a better life and be the better citizen through education. Anilkumar wants to become an engineer, Afridi wants to become a teacher and Muttu wants to become a doctor. Every child has a goal, but does not have any support to reach their goals. Bighelp is committed to provide all the necessary support and hopes to bring their dreams come true with the help of their sponsors.


Following is the List of Children Sponsored in this Project :

Project Geographic Information
Tarlupadu village is 10KMS away from Markapur town in Prakasm district of Andhra Pradesh state, India. Markapur is a town about 250KMS away from Hyderabad and is connected by Road and Rail.

School Information
Zilla Parishad High School is a Government public school situated in Tarlupadu Village; it was established in 1948. The strength of the school is around 400 with Co-education. This schools offers teaching in both Telugu and English mediums. The school is catering educational needs of the children who are attending from neighboring villages namely Tarlupadu, Sita Nagulavaram, Naidupalli, Gangupalli and Nagella Mupidi. Most of the people are depending on construction work and digging of bore wells. All of them are below poverty line.

Project Inaugural Information
Inaugural function of Bighelp project at Tarlupadu has been conducted in the school premises with following personnel. 10 students have been selected studying from 5th and 9th standards and all of them are orphans.

Sri. S.Seshagiri Rao, Bighelp Representative from Hyderabad office
Sri. I. Subba Rao, Retired Head MAster and Introducer of the project
Sri. P.Sriramulu, Head Master
Sri. B. Venakteswara Reddy, School Assistant
Sri. S.Rama Subba Reddy, Village Sarpunch
P.Satyanarayana Retired Head Master
Other staff members of the school
Villagers and Students

The Meeting was conducted under the president ship of H.M. Sriramulu (PCC) and Mr. S.Seshagiri Rao Bighelp Representative from Hyderabad as chief guest.

Mr. Seshagiri Rao has explained the motto behind establishing Bighelp organization, its vision and values on which it is based and working.

H.M. and other dignitaries have spoken on the education necessity and advised the students to utilize this rare opportunity to come up in education. The selected students are prized with uniform by dignitaries on the dais.


Project Survey Information
Bighelp received a proposal from Sri. P. Sriramulu (Head Master of the Highschool at Tarlupadu village) requesting us to consider their school under Sponsor A Child program. After communicating the information back and forth, Mr. Seshagiri Rao (Executive member of Bighelp) visited the school during the months July/Aug 2010, talked to the children, parents and school staff to assess the need. The final project proposal and review results have been submitted to executive body in Aug 2010. The executive body headed by the Bighelp President Mr. Chand Pasha has reviewed the need for the support and approved the project.


More Projects At This Location
GreenDay - Tarlupadu - Year 2022
Sports Meet - Tarlupadu - Year 2022
Sponsor A Child - Tarlupadu, Year 2022 - 23
Provided gardening equipment and water pipeline to Z.P.H. School, Tarlupadu
Sponsor A Child - Tarlupadu, Year 2021 - 22
Provided NMMS Material to Z.P.H. School - Tarlupadu
Sponsor A Child - Tarlupadu, Year 2020 - 21
Sports Meet - Tarlupadu - Year 2020
Sponsor A Child - Tarlupadu, Year 2019 - 20
Sponsor A Child - Tarlupadu, Year 2018 -19
Sponsor A Child - Tarlupadu, Year 2017 -18
Sponsor A Child - Tarlupadu, Year 2016 -17
Sports Meet - Tarlupadu - Year 2015
Sponsor A Child - Tarlupadu, Year 2015 -16
Sports Meet - Tarlupadu - Year 2014
Sponsor A Child - Tarlupadu, Year 2014 -15
Sports Meet - Tarlupadu - Year 2013
Sponsor A Child - Tarlupadu, Year 2013 -14
Sports Meet - Tarlupadu - Year 2012
Sponsor A Child - Tarlupadu, Year 2012 -13
Sports Meet - Tarlupadu - Year 2011
Bighelp Award For Excellence - Tarlupadu
Sponsor A Child - Tarlupadu, Year 2011 -12
| Project Start Date | Project Current Status |
| --- | --- |
| 30-Aug-2010 | Active |