Project Details
Construction of Dining hall with Dias at Z.P.H. School, Talagam
Talagam, Srikakulam District, AP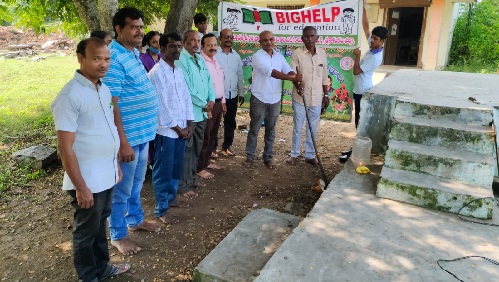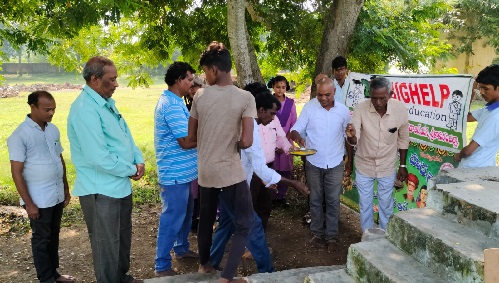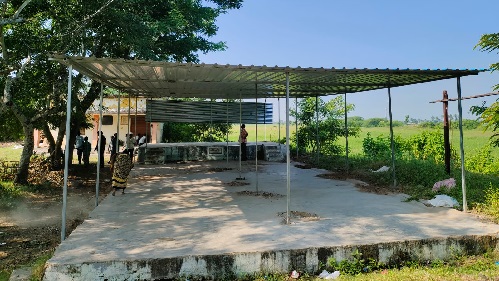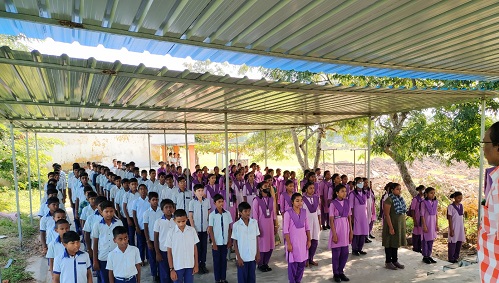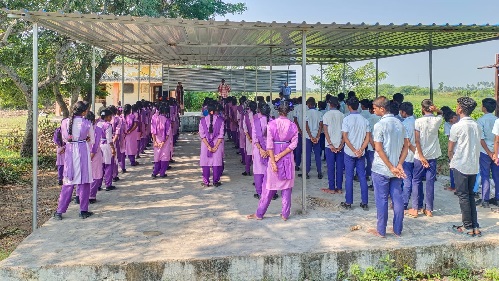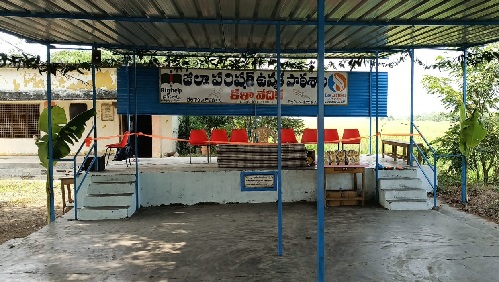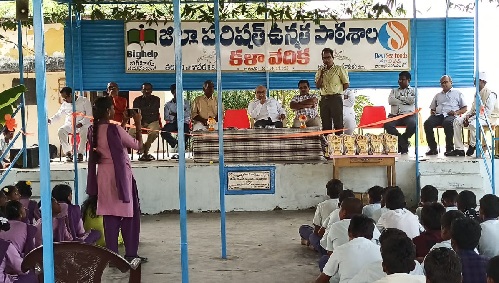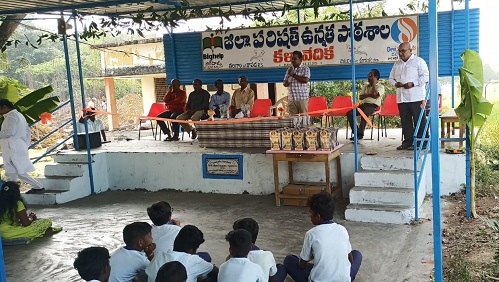 Bighelp constructed a dining hall with Dias at Zilla Parishad High School, Talagam, Srikakulam district, AP


This school serves 129 students from VI to X class. About 100 children are having lunch in the Mid Day Meal program daily. The School does not have a dining hall to have lunch. Poor students who cannot afford to study are studying in this school and they only have Mid Day Meal in School. Dining hall is not only used for having lunch and also used as a classroom and Dias.

The school uses this stage to organize cultural programs, meetings, and talent shows on occasions such as school anniversaries, Independence Day, and Republic Day.

Head master of the school requested to provide a dining hall with Dias. Bighelp came forward to construct a dining hall with the help of Devi Seafoods.


Project Geographic Information
Talagam village is located in Tekkali mandal of Srikakulam district in Andhra Pradesh, India. It is situated 6km away from sub-district headquarter Tekkali and 56km away from district headquarter Srikakulam.


School Information
Zilla Parishad High School serves 129 students and was established in 1982. It is a co education school


Project Inaugural Information
The inauguration program was held on 14-Nov-2022 in the school premises. The following members graced the occasion:

1. Mr. Vijayananda Raja CChennuru –Project Committee Chairman Bighelp
2. Mr. Jaya Krishna Reddy – Zonal co coordinator Bighelp
3. Mr. Krishna Rao - Headmaster of the school
4. Mr. R. Ramesh Kumar Project Director Bighelp
5. School staff and students


| Project Start Date | Project Current Status |
| --- | --- |
| 15-Oct-2022 | Active |