Project Details
Provided NMMS Material to Z.P.H. School - Vempadu
Vempadu, Visakhapatnam District, AP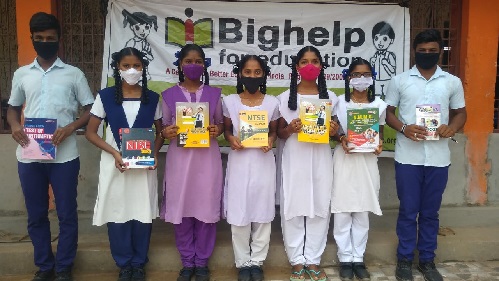 Bighelp For Education presented NATIONAL MEANS CUM- MERIT SCHOLARSHIP study material to the students who attend the NMMS exam in Z.P.H. School, Vempadu, Visakhapatnam district, AP.


NMMS exam is conducted every year by the Science Branch of Directorate of Education, Delhi, usually in the month of November for the students studying in class VIII of Govt. /Aided schools. Students will get a Scholarship of Rs. 12000/- per year, every year for studying in classes from IX to XII in State Government, Government aided and local body schools.

Hence Bighelp promotes by providing study material to students who can apply for NMMS.


Project Geographic Information
Vempadu is a Village in Nakkapalli Mandal in Visakhapatanam District of Andhra Pradesh State, India. It is located 75 KM towards west from District head quarters Visakhapatnam. 525 KM from Hyderabad


School Information
Zilla Parishad High School Vempadu is situated in Vempadu village and it was established in 1981. It is a co-education school with present strength of 550 students and 15 teachers.


| Project Start Date | Project Current Status |
| --- | --- |
| 10-Jan-2021 | Completed |