Project Details
Donated sports material to Z.P.H. School, S. Narsapuram
S. Narsapuram, Visakhapatnam District, AP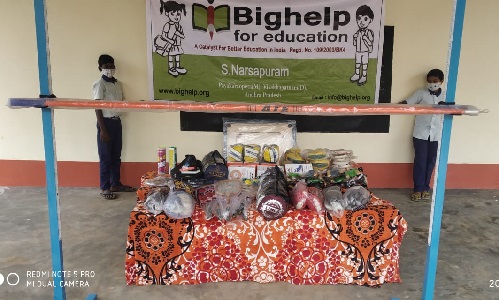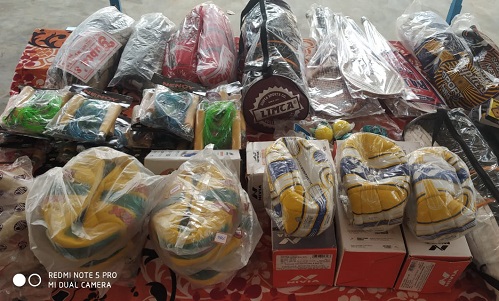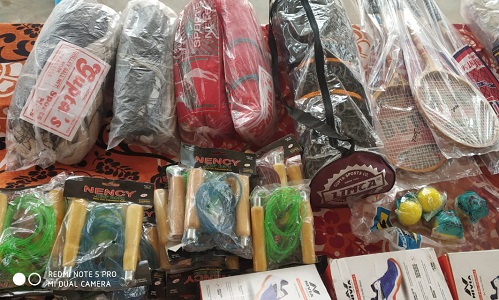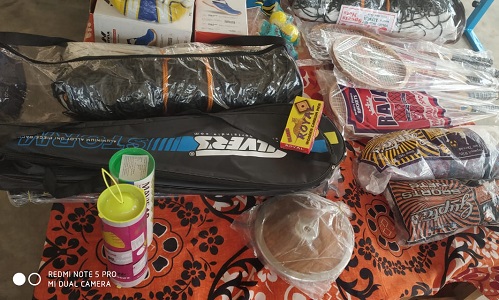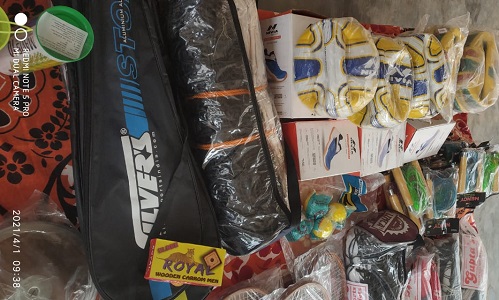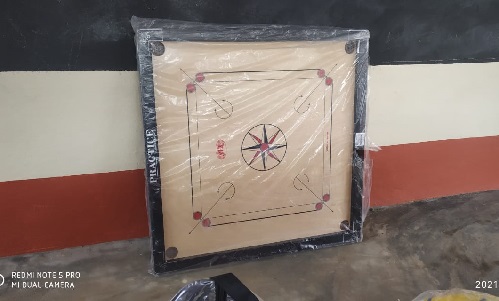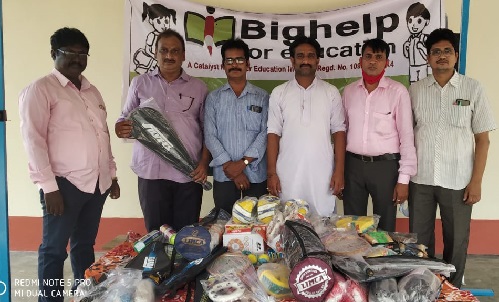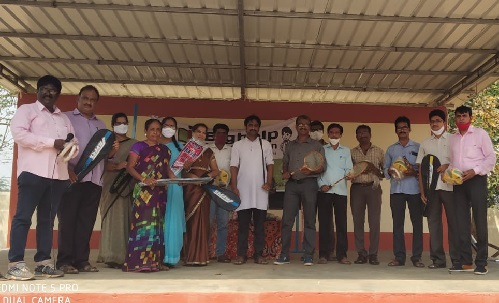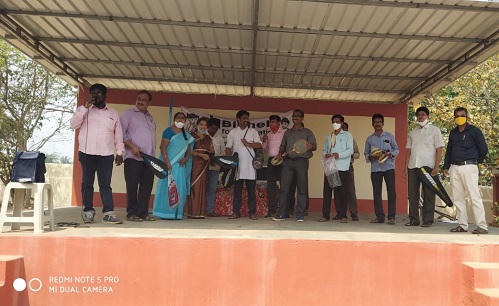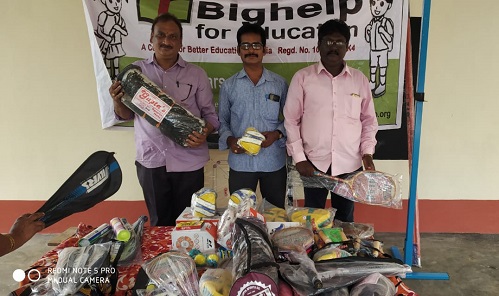 Bighelp provided the following sports material to Zilla Parishad High School, S. Narsapuram, Visakhapatnam district, AP.

1. Shuttle bats & cocks – 8 No.s
2. Ball Badminton bats & balls – 10 No.s
3. Tennicoit rings – 13 No.s
4. Throw balls – 4 No.s
5. Volley balls – 6 No.s
6. Skipping ropes – 20 No.s
7. Volley ball net – 1 No.
8. Throw ball net – 1 No
9. Disc throw – 1 No
10. High Jump poles – 1 pair
11. Carom board – 1 No.
12. Volley ball net – 1 No.


This school has a very big playground. Every year Mandal level games conducted in this school. The school won 1st or 2nd prizes in games every year. This sports material is being used to practice well and show better performance in competitions. This sports material helps the students to participate state-level and national-level sports competitions.


Media Coverage
02-Apr-2021 News Published in Sakshi on 02-04-2021
02-Apr-2021 News Published in Vishalandra on 02-04-2021
Project Geographic Information
S.narasapuram is a Village in Payakaraopeta Mandal in Visakhapatanam District of Andhra Pradesh State, India. It is located 98 KM from District head quarters Vishakhapatnam. 2 KM from Payakaraopeta. 506 KM from Hyderabad.


School Information
Zilla Parishad High School is situated in S. Narsapuram village, Visakhapatnam district of AP and established in 1966. It is a co-education school with a present strength of 535 students.


Donors sponsored this project
| Project Start Date | Project Current Status |
| --- | --- |
| 06-Mar-2020 | Active |