Project Details
Donated sports material to GVJZPH School - Jaggaiahpet
Jaggaiahpet, Krishna District, AP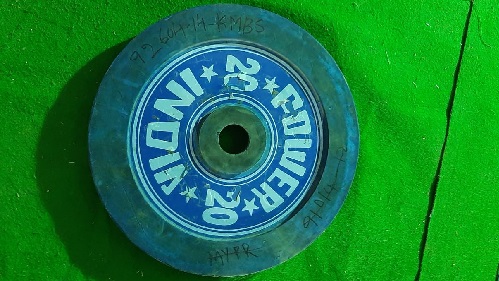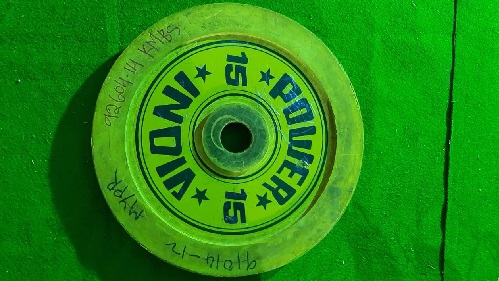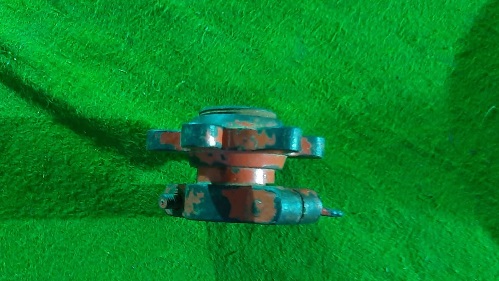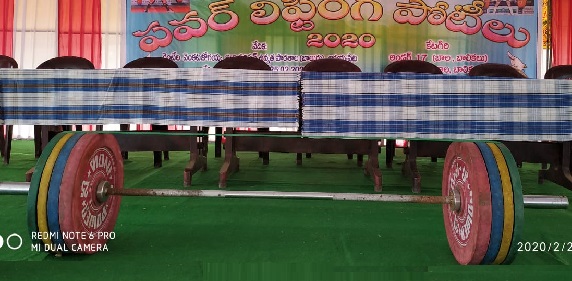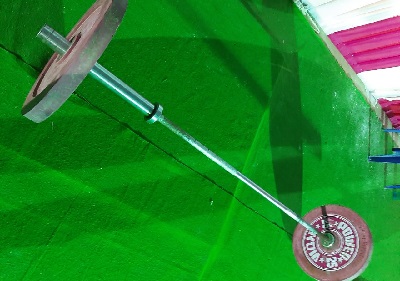 Bighelp donated following weight lifting equipment to GVJZPH School, Jaggaiahpet, Guntur dist, AP.

1. 20Kgs bar bell rod - 1 no.
2. 25 kg iron disk - 2 no.
3. 20 kgs iron disk - 2 no
4. 15 kgs iron disk - 2 no
5. 10 kg iron disk - 2 no
6. 5 kg iron disk - 2 no
7. 2.5 kg iron disk - 2 no
8. 1 1/4kg iron disk- 2 no.


This school has a very big playground and have an indoor stadium which was built with the help of the Sports Authority. But no equipment was provided by them. PET of the school who himself is a weight lifter is training the students in weight lifting with more than 25-year-old equipment and able to get the results.

Hence Headmistress of the school requested to provide weightlifting equipment to their school.

By providing the equipment 25 school children are getting regular training in weight lifting. The school will conduct a state-level powerlifting championship during February month.


Project Geographic Information
Jaggayyapeta is a census town in Krishna district of the Indian state of Andhra Pradesh. It is also the Mandal headquarters of Jaggayyapeta Mandal of Vijayawada revenue division.


School Information
Zilla Parishad High School is situated in Jaggaiahpet village. It is a co-education school with a present strength of 1054 students and 40 teachers.


More Projects At This Location
Provided NMMS Material to MK. Baig M.C.H. School-Vijayawada 2022-23
Sponsor A Child - Vijayawada, Year 2022-23
Sports Meet - Vijayawada - Year 2022
Sponsor A Child - Vijayawada, Year 2021-22
Sidhartha Medical College Alumni - Oxygen plant
Sponsor A Child - Vijayawada, Year 2020-21
Provided Note books to Arise and Shine Society
Sponsor A Child - Vijayawada, Year 2019-20
Chalasani Vajramma & Punnaiah award for Excellence - Vijayawada
Youth Internship by Siddharth Ram Boppana - Summer 2018
Youth Internship by Vamsi Krishna Vetsa - Summer 2018
Sponsor A Child - Vijayawada, Year 2018-19
Sports Meet - Vijayawada - Year 2017
Bighelp Award For Excellence - Vijayawada
Sponsor A Child - Vijayawada, Year 2017-18
Donated computers to hearing impaired children at Annamma Special School
Donated Educational and Sports material to Annamma Special School
Sponsor A Child - Vijayawada, Year 2016- 17
Donated Candles making Machine to Annamma Special School
Sponsor A Child - Vijayawada, Year 2015- 16
Sports Meet - Vijayawada - Year 2014
Sponsor A Child - Vijayawada, Year 2014- 15
Sponsor A Child - Vijayawada, Year 2013 - 14
Educational Material to 180 Poor Children in Vijayawada
Sponsor A Child - Vijayawada, Year 2012 - 13
Sponsor A Child - Vijayawada, Year 2011 - 12
Sponsor A Child - Vijayawada, Year 2010 - 11
Janyaa - Vijayavada - Year 2009 - 2010
Presented Education Materials to 100 Poor Children
Donors sponsored this project
| Project Start Date | Project Current Status |
| --- | --- |
| 01-Feb-2020 | Active |