Project Details
DonatedSchool dairies to Dharmasagar
Dharmasagar, warangal District, Telangana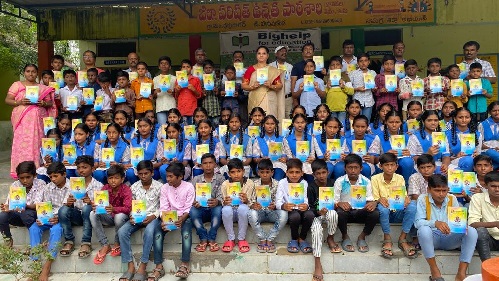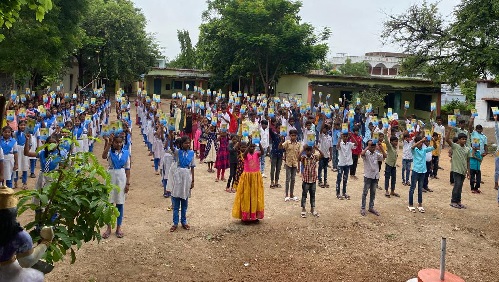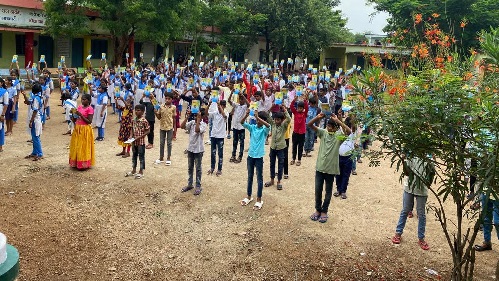 Bighelp donated 400 school dairies to Zilla Parishad Girls High School, Dharmasagr, Warangal district

School dairies provide communication between home and school for both the students and the teachers.

Media Coverage
05-Jul-2022 News Published in Nava Telangana on 05-07-2022
05-Jul-2022 News Published in Prajapaksham on 05-07-2022
Project Geographic Information
Dharmasagar is one of the towns in Dharmasagar Mandal in Warangal district in Telangana State. Dharmasagar is well connected with towns like Kazipet, and Hanamakonda by road. It is 14.4 km far from its District Main Town Warangal and 122 km far from Hyderabad.


School Information
Zilla Praja Parishad Secondary School Dharmasagar (Girls) is situated in Dharmasagar village and it was established in 2001. Students from nearby villages namely Kythampalli, Dernoor, Tekulagudem, Repakapally, Elukurthy, Ramannagudem and Somadevarapally are educating themselves from this school. It is Girls high school with present strength of 350 students and 14 teachers.


Donors sponsored this project
| Project Start Date | Project Current Status |
| --- | --- |
| 20-Dec-2019 | Active |