Project Details
Provided Note books to Arise and Shine Society
Vijayawada, Krishna District, AP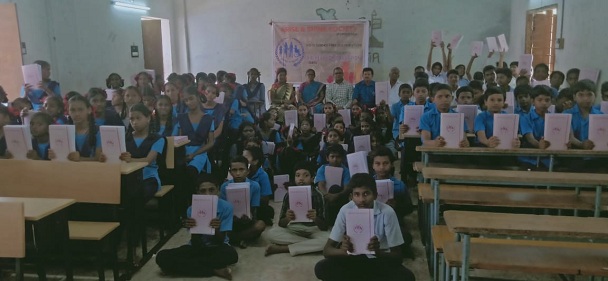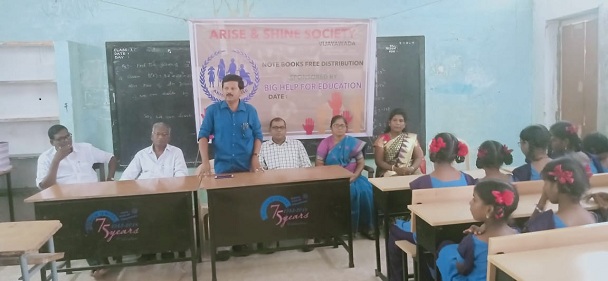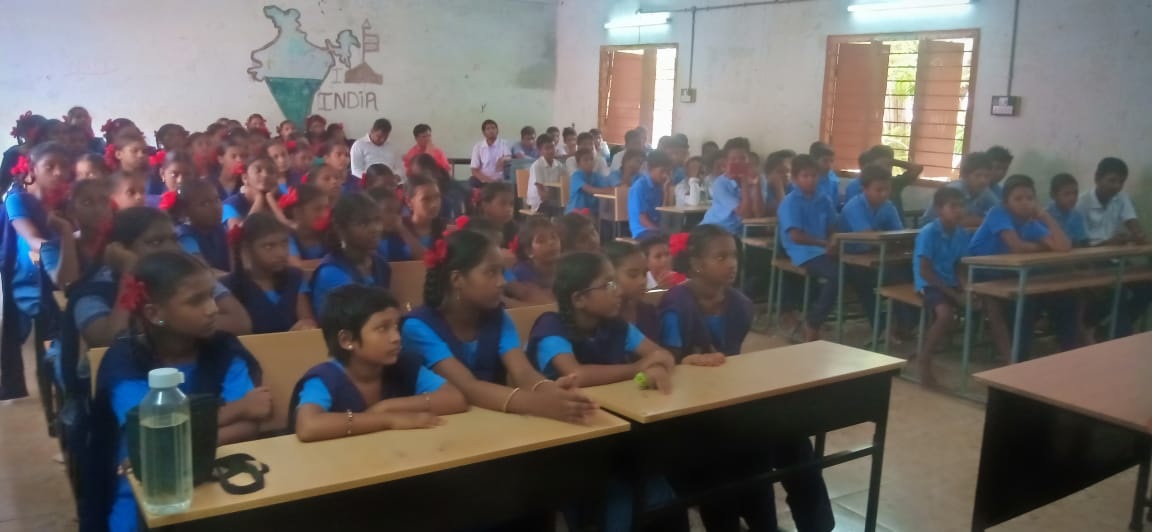 Bighelp has provided Notebooks to 250 students from government public schools in and around Vijayawada, Andhra Pradesh. Each student presented with 5 notebooks.


All of the 250 students are from poor socio and economic background and below poverty level. Some of the children are orphans and some are with parents of who cannot afford to buy any educational material for their children due to their poverty. Bighelp collaborated with a local non-profit organization at Vijayawada, Arise & Shine and presented notebooks.


Media Coverage
17-Jul-2019 News Published in Sakshi on 17-07-2019
Project Geographic Information
Children are from villages in and around Vijayawada: Kandrika, Patamatalanka, Ajithsing Nagar, and Vaddeswaram. Vijayawada city situated 240 KMS away from Hyderabad and is connected with road, rail and air transport.


Project Survey Information
Sri. K. Ravindra, Bighelp Project Director from Vijayawada project came with a proposal for providing note books to students from various villages in and around Vijayawada. After reviewing the needs and talking to the teachers, the proposal has been approved by the Bighelp Executive Body headed by the President & Founder Mr. Chand Pasha Shaik.

More Projects At This Location
Provided NMMS Material to MK. Baig M.C.H. School-Vijayawada 2022-23
Sponsor A Child - Vijayawada, Year 2022-23
Sports Meet - Vijayawada - Year 2022
Sponsor A Child - Vijayawada, Year 2021-22
Sidhartha Medical College Alumni - Oxygen plant
Sponsor A Child - Vijayawada, Year 2020-21
Donated sports material to GVJZPH School - Jaggaiahpet
Sponsor A Child - Vijayawada, Year 2019-20
Chalasani Vajramma & Punnaiah award for Excellence - Vijayawada
Youth Internship by Siddharth Ram Boppana - Summer 2018
Youth Internship by Vamsi Krishna Vetsa - Summer 2018
Sponsor A Child - Vijayawada, Year 2018-19
Sports Meet - Vijayawada - Year 2017
Bighelp Award For Excellence - Vijayawada
Sponsor A Child - Vijayawada, Year 2017-18
Donated computers to hearing impaired children at Annamma Special School
Donated Educational and Sports material to Annamma Special School
Sponsor A Child - Vijayawada, Year 2016- 17
Donated Candles making Machine to Annamma Special School
Sponsor A Child - Vijayawada, Year 2015- 16
Sports Meet - Vijayawada - Year 2014
Sponsor A Child - Vijayawada, Year 2014- 15
Sponsor A Child - Vijayawada, Year 2013 - 14
Educational Material to 180 Poor Children in Vijayawada
Sponsor A Child - Vijayawada, Year 2012 - 13
Sponsor A Child - Vijayawada, Year 2011 - 12
Sponsor A Child - Vijayawada, Year 2010 - 11
Janyaa - Vijayavada - Year 2009 - 2010
Presented Education Materials to 100 Poor Children
Donors sponsored this project
| Project Start Date | Project Current Status |
| --- | --- |
| 01-Jun-2019 | Active |