Project Details
Youth Internship by Shreyas Sai Chaturvedula - Summer 2019
Nidadavole, West Godavari District, AP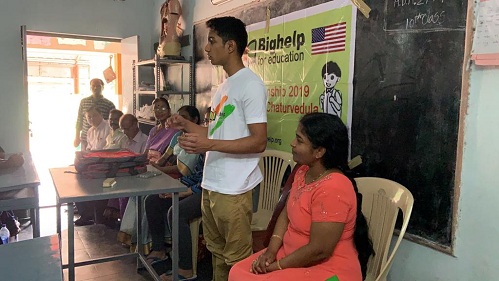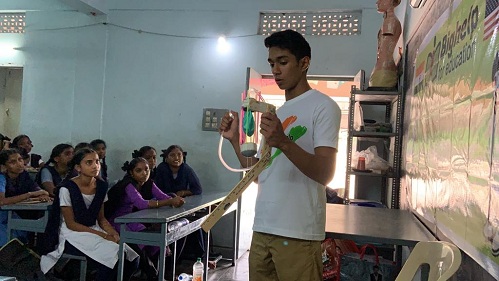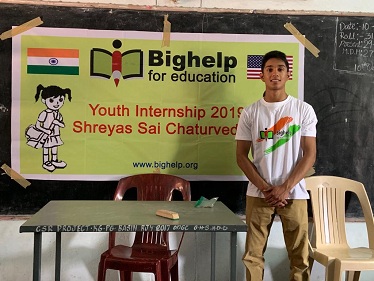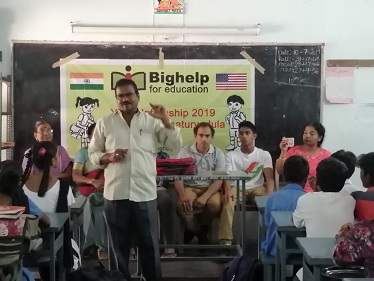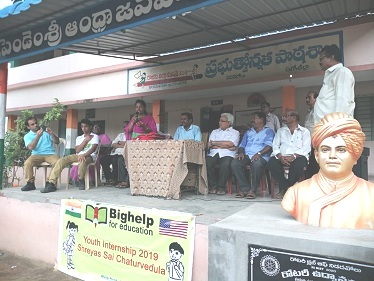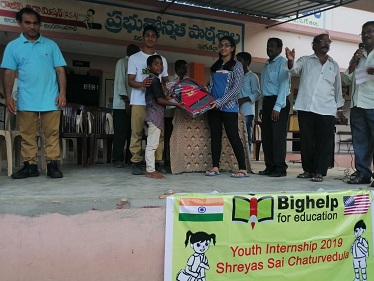 Shreyas Sai Chaturvedula did his internship at Govt. High School, Nidadvole, West Godavari, AP on 10thand 11th July 2019


Click the following link to view the post-internship report by Shreyas Sai Chaturvedula.

Post-Internship Report by Shreyas Sai Chaturvedula.
Project Geographic Information
Nidadavolu is a mandal in West Godavari District of Andhra Pradesh, India.


Project Inaugural Information
Shreyas Sai has donated $400 to support the school. Bighelp has provided 45 school bags to students for carrying their books, notebooks, binders and other school supplies.


Donors sponsored this project
| Project Start Date | Project Current Status |
| --- | --- |
| 10-Jul-2019 | Active |