Project Details
Renovation of school Building - Vadapalli
Vadapalli, East Godavari District, AP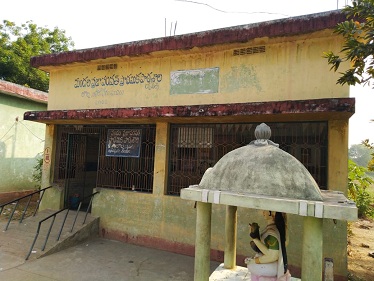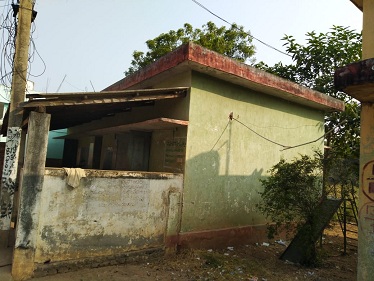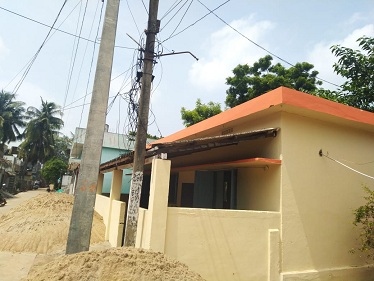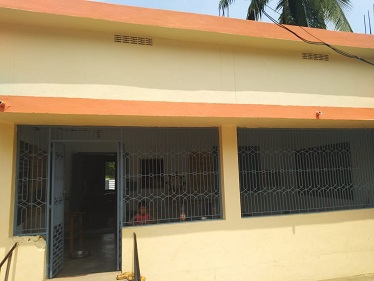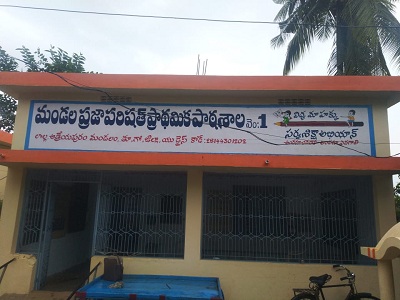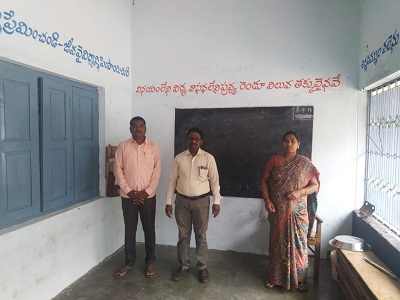 Head master of Mandala Praja Parishad Primary School Lolla requested Bighelp to renovate their school building since their school building is too old. The colors of the school building's walls are inexhaustible.


Poor school building conditions cause to respiratory problems, resulting in greater school absenteeism or poorer performance. Hence Bighelp renovated the school building to alleviate the problem.


Project Geographic Information
Lolla village is located in Atreyapuram Mandal of East Godavari district in Andhra Pradesh, India. It is situated 3km away from sub-district headquarter Atreyapuram and 60km away from district headquarter Kakinada.


More Projects At This Location
Sports Meet - Vadapalli - Year 2022
Sponsor A Child - Vadapalli, Year 2022 - 23
Sponsor A Child - Vadapalli, Year 2021 - 22
Provided NMMS Material to Z.P.H. School-Vadapalli
Sponsor A Child - Vadapalli, Year 2020 - 21
Donated Sound System to Z.P.H. School - Vadapalli
Quiz Program - Vadapalli Year 2020
Sports Meet - Vadapalli - Year 2019
Sponsor A Child - Vadapalli, Year 2019 - 20
Sports Meet - Vadapalli - Year 2018
Sponsor A Child - Vadapalli, Year 2018 - 19
Sports Meet - Vadapalli - Year 2017
Sponsor A Child - Vadapalli, Year 2017 - 18
Sports Meet - Vadapalli - Year 2016
Sponsor A Child - Vadapalli, Year 2016 - 17
Sports Meet - Vadapalli - Year 2015
Sponsor A Child - Vadapalli, Year 2015 - 16
Sports Meet - Vadapalli - Year 2014
Saride Award For Excellence - Lolla
Saride Award For Excellence - Vadapalli
Sponsor A Child - Vadapalli, Year 2014 - 15
Sports Meet - Vadapalli - Year 2013
Sponsor A Child - Vadapalli, Year 2013 - 14
Sports Meet - Vadapalli - Year 2012
Providing Iron Grill gates to M.P.P. School Vadapalli
Sponsor A Child - Vadapalli, Year 2012 - 13
Sports Meet - Vadapalli - Year 2011
Bighelp Award For Excellence - Vadapalli
Sponsor A Child - Vadapalli, Year 2011 - 12
Sports Meet - Vadapalli - Year 2010
Sponsor A Child - Vadapalli, Year 2010 - 11
Veeramsetty Award For Excellence - Vadapalli
Sponsor A Child - Vadapalli, Year 2009 - 10
Sponsor A Child - Vadapalli, Year 2008 - 09
Sponsor A Child - Vadapalli, Year 2007 - 2008
Donors sponsored this project
| Project Start Date | Project Current Status |
| --- | --- |
| 16-Feb-2019 | Completed |