Project Details
Donated a School bus to S.S.G. Z.P.H. School - Vaddivaripalem
Vaddivaripalem, Guntur District, AP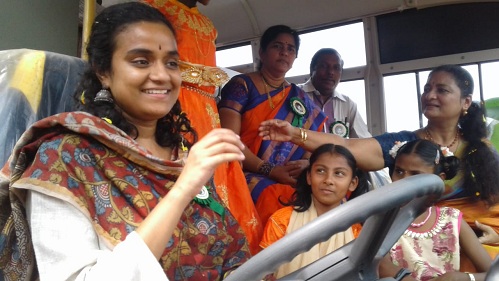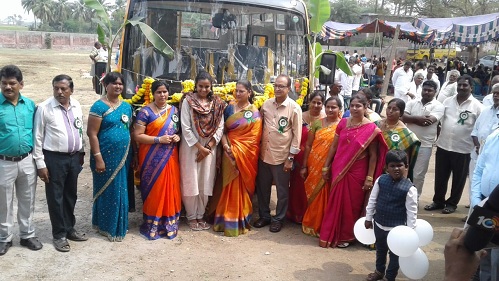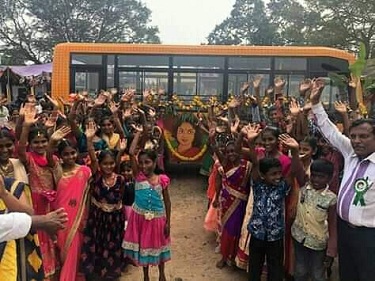 Bighelp Donated a School bus to Smt. Savitri Ganesh Zilla Parishad High School, Vaddivaripalem, Guntur district, AP. This project is done in collaboration with Swapna Cinema and Bighelp.


This school serves children in villages around a 4 to 5 kilometers radius. Most of the children attending the school are financially backward and could not afford to pay for their transportation to the school. Hence student enrolment fell to 50 and the school was at the brink of closing.

With determination to save the school, the school headmaster used all her resources and finally found Bighelp organization.

First bighelp provided two auto rikhshaws to help transport children from more villages. Within 2 years of providing the transportation, the school strength increased from 50 to 125 students. Hence bighelp collaborated with Swapna cinema and provided School bus. The school bus provided by Bighelp total 80 students are attending the school safely.

Bighelp also continues to provide a bus driver hence improving the safety of the children as well as increasing the enrollment in the school.


Project Geographic Information
Vaddivaripalem is a Village in Repalle Mandal in Guntur District of Andhra Pradesh State, India. It is located 66 KM from District head quarters Guntur. 346 KM from Hyderabad.


School Information
Zilla Parishad High School is situated in Repalle village. It is co-education school with present strength of 125 students and 9 teachers.


Project Survey Information
Bighelp received a request from Headmistress Z.P.H. School to provide bus driver to their school. Basing on the request Mr. K.V. Narayana Executive member of Bighelp visited the School. He held discussions with the Headmaster and staff. After discussions he came to a conclusion their request for providing school bus has reviewed the need for the support and approved the project.


Donors sponsored this project
| Project Start Date | Project Current Status |
| --- | --- |
| 02-Jan-2019 | Active |