Project Details
Sports Meet - Naupada - Year 2018
Naupada, Srikakulam District, AP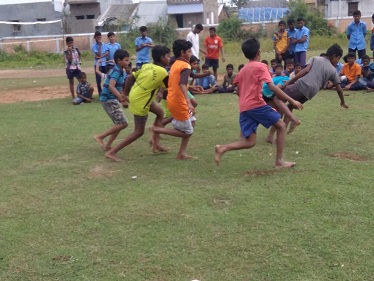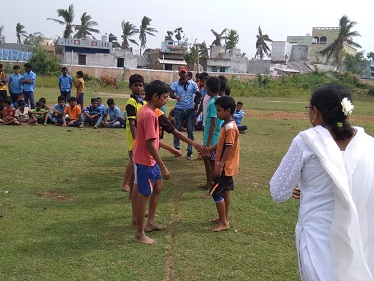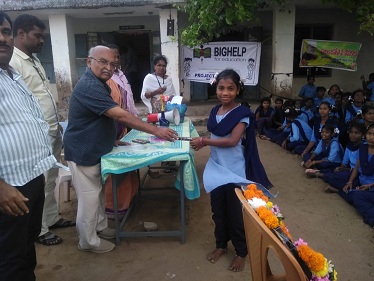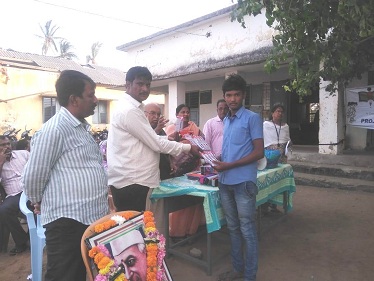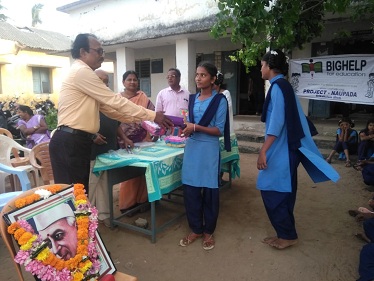 A sports meet was organized for students of Naupada Govt. high school on 14th November 2018 by Bighelp as an endurance of physical fitness too.


Bighelp believes in fostering team spirit, leadership qualities through physical fitness as part of education and therefore Bighelp is conducting sports meet on 15th August, 14th November and 26th January every year in all its project run schools. Full details of games conducted are being given below:

1. Kabbadi
2. Kho –Kho
2. Running 100 meters
4. Long jump
5. Skipping
6. Shot put 7. Drawing
8. Essay writing

Prizes were distributed to the winners on 14th November 2018.


More Projects At This Location
Sports Meet - Naupada - Year 2022
Sponsor A Child - Higher Education Zone - Naupada - Year 2022 - 23
Sponsor A Child - Naupada, Year 2022 - 23
Sponsor A Child - Higher Education Zone - Naupada - Year 2021 - 22
Sponsor A Child - Naupada, Year 2021 - 22
Provided Children Park and Garden to M.P.P. School - Naupada
Construction of Waiting hall and toilets at Govt. Junior College - Naupada
Provided NMMS Material to Govt. High School-Naupada
Naupada Orphan Sisters
Sponsor A Child - Higher Education Zone - Naupada - Year 2020 - 21
Sponsor A Child - Naupada, Year 2020 - 21
Quiz Program - Naupada Year 2020
Sports Meet - Naupada - Year 2020
Sponsor A Child - Higher Education Zone - Naupada - Year 2019 - 20
Sponsor A Child - Naupada, Year 2019 - 20
Donated hearing aid to Lokeswara Rao Naupada
Donated Duel Desks to M.P.P. School Naupada
Sponsor A Child - Naupada, Year 2018 - 19
Quiz Program - Naupada Year 2018
Sports Meet - Naupada - Year 2017
Sponsor A Child - Naupada, Year 2017 - 18
Sponsor A Child - Naupada, Year 2016 - 17
Quiz Program - Naupada Year 2015
Sponsor A Child - Naupada, Year 2015 - 16
Sports Meet - Naupada - Year 2014
Sponsor A Child - Naupada, Year 2014 - 15
Sports Meet - Naupada - Year 2013
Sponsor A Child - Naupada, Year 2013 - 14
Sports Meet - Naupada - Year 2012
Sponsor A Child - Naupada, Year 2012 - 13
Sports Meet - Naupada - Year 2011
Sponsor A Child - Naupada, Year 2011 - 12
Sponsor A Child - Naupada, Year 2010 - 11
Bighelp Award For Excellence - Naupada
Sponsor A Child - Naupada, Year 2009 - 10
Sponsor A Child - Naupada, Year 2008 - 09
Sponsor A Child - Naupada, Year 2007 - 2008
Donors sponsored this project
| Project Start Date | Project Current Status |
| --- | --- |
| 11-Nov-2018 | Active |