Project Details
Donated Duel Desks to Z.P.H. School Peddapahad
Peddapahad, Jangaon District, Telangana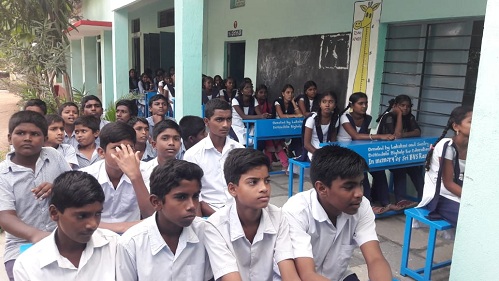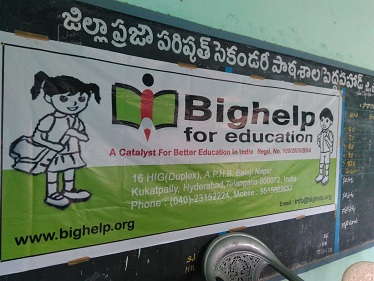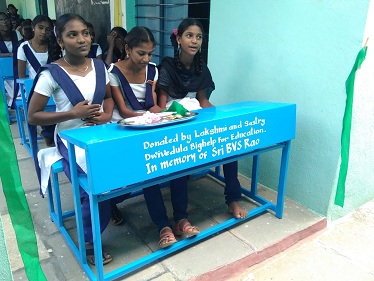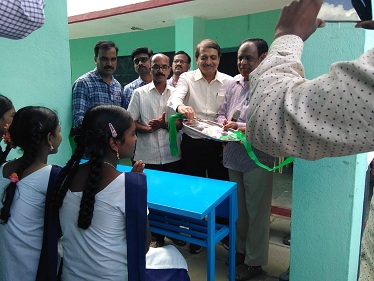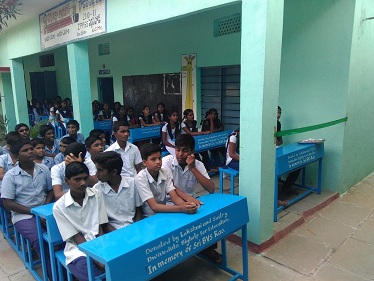 Bighelp donated 25 benches with desks for students of Zilla Parishad High School Peddapahad, Jangaon district.


This school serves 104 it only has 20 classroom benches which are not sufficient for all of the children to sit on. Hence most of the children sit on the floor in their classrooms, cross legged all day making them uncomfortable and causing their legs to radiate pain. This causes children to focus less on the lessons and more on the pain.

The school head master of Zilla Parishad High School, Peddapahad approached Bighelp to provide benches to alleviate the problem being faced by the students. Mr. B.N. Mohan relative of donor visited the school, and reviewed the needs of the Children. The executive body headed by the Bighelp President Mr. Chand Pasha has reviewed the need for the support and approved the project.

These benches provided a comfortable learning environment for all the children, as they are now able to focus more on their lessons without having to worry about pain caused due to sitting on the floor.


Media Coverage
04-Nov-2018 News Published in Eenadu on 04-11-2018
04-Nov-2018 News Published in Sakshi on 04-11-2018
Project Geographic Information
Peddapahad village is located in Jangaon district of Telangana, India. It is situated 12km away from district headquarter Jangaon and 67km away from Warangal.


School Information
Zilla Parishad High School is situated in Peddapahad village. It is co-education school with present strength of 104 students and 10 teachers.


Project Inaugural Information
Inaugural function has been conducted in the school premises with following personnel.

1 Mr. Md.Kaza Badruddin M.E.O.
2. Mr. B.N. Mohan , Relative of Donor
3. Mr. Ilaiah Headmaster, Z.P.H.S Peddapahad
4. Mr. E. Vijaya Kumar In- Headmaster
5. Mr. Jaleel, School Assistant
6. Mr. Afzal, School Assistant
7. School staff and students
8. Local Journalists

Duel desks presented to School by M.E.O.


Donors sponsored this project
| Project Start Date | Project Current Status |
| --- | --- |
| 25-Aug-2018 | Active |