Project Details
Construction of toilets at Z.P.High School - Vempadu
Vempadu, Visakhapatnam District, AP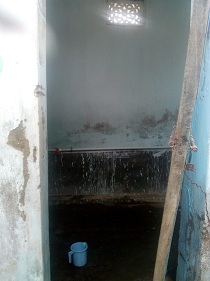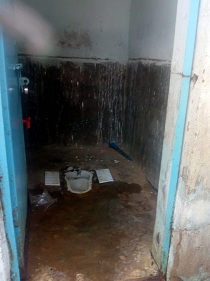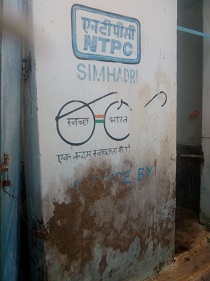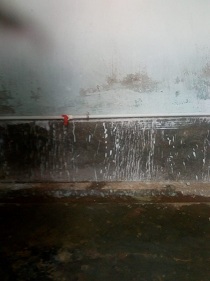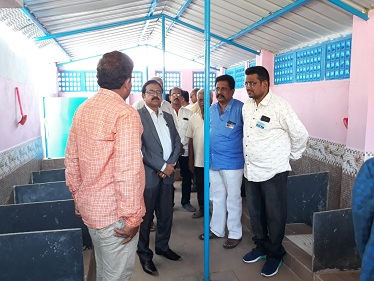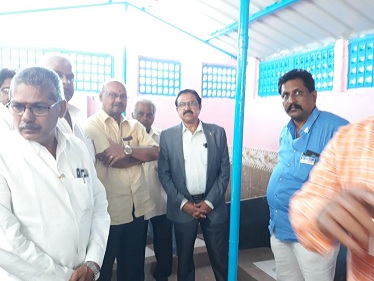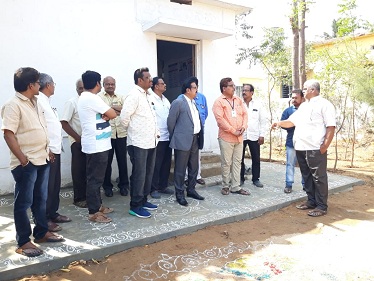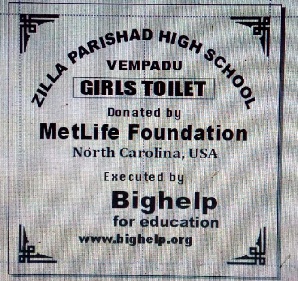 Bighelp has constructed girls toilet at Zilla Parishad High school, Vempadu, Visakhapatnam district, Andhra Pradesh, India.


Zilla Parishad High School at Vempadu village, Andhra Pradesh, India serves 560 students in and around the Vempadu village. There are 260 girl students in this school. There are no specific urinals for boys and girls. Only one toilet is available to girls and is not insufficient to meet the needs of all girl in the school. It is a horrible inconvenience especially to girls who come from nine villages from distant place. Sometimes their focus is distracted rather than on education. Hence Mr. R. Srinivas Headmaster of the school approached Bighelp to provide toilets for their girl students.

Bighelp executive team visited the school, reviewed the needs of the children and approved the project


Media Coverage
15-Mar-2019 News Published in Andhra Jyothy on 15-03-2019
Project Geographic Information
Vempadu is a Village in Nakkapalli Mandal in Visakhapatanam District of Andhra Pradesh State, India.It is located 75 KM towards west from District head quarters Visakhapatnam. 525 KM from Hyderabad


School Information
Zilla Parishad High School Vempadu is situated in Vempadu village and it was established in 1981. It is a co education school with present strength of 560 students and 24 teachers.


Project Inaugural Information
The Inauguration of toilets program was conducted by Bighelp on 15-Mar-2019 at the School premises. The following personnel have attend the inauguration program

1. Mr. G. Viswanadham Rotary Club Governor
2. Mr. Inampudi Mani Raju Primary Agricultural Cooperative Society President
3. Mr. P. Kama Raju Ex- President Rotary Club Member
4. Mr. Krishna Secretary Rotary club
5. Mr. Chandra Shekar Treasurer Rotary club Tuni
6. Mr. Eswara Ganesh Rotary club member
7. Mr. Bhushanam Rotary club member
8. Mr. Buchi Raju Rotary club member
9. Mr. R. Srinivasa Rao Headmanster
6. School staff and students
7. Local Journalists and Villagers

All the above members appreciated the efforts made by Bighelp and thanked very much br>

Project Survey Information
Mrs. Sarojini Maturi, Executive Director at Bighelp India has visited the school and verified the need.
Donors sponsored this project
| Project Start Date | Project Current Status |
| --- | --- |
| 11-Nov-2018 | Active |