Project Details
Donated Almirahs to Z.P.G.H.S - Manakondur
Manakondur, Karimnagar District, Telangana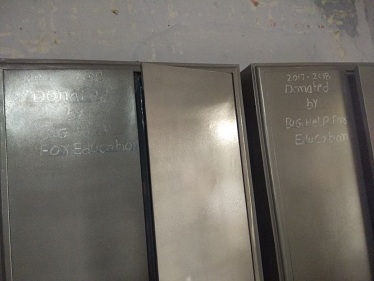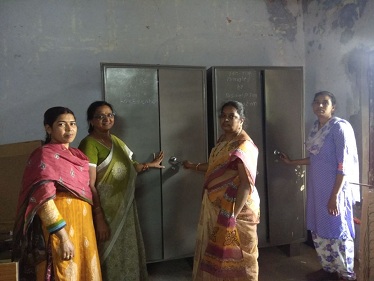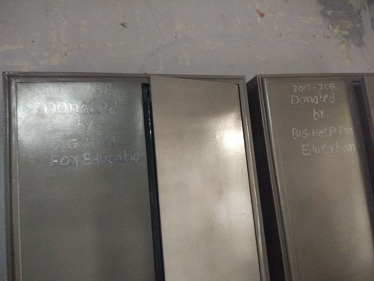 Bighelp donated 2 Almirahs to Zilla Parishad Girls High School, Manakondur, Karimnagar district of Telangana state.


This school serves 330 students and does not have sufficient Almirahs to keep their important files and library books. Hence files and books are spoiling by wooden insects, rats etc.

The school head master of Zilla Parishad High School approached Bighelp to provide Almirahs to alleviate the problem being faced by the school. Bighelp project director from Manakondur project Mrs. Sarala and Bighelp Executive committee reviewed the needs of the school and approved the project to provide 2 almirahs.

Almirahs provided by Bighelp helped the school to keep their files and books safely without spoiling by insects.


Project Geographic Information
Manakondur is a village in Karimnagar district of Telangana State.


School Information
The school was established in 1992 and consisting 330 students, 15 permanent teachers.


More Projects At This Location
Sports Meet - Manakondur - Year 2023
Prabhakar Lallan Award For Excellence In Literature - Manakondur
GreenDay - Manakondur - Year 2022
Sponsor A Child - Manakondur, Year 2022 - 23
Sports Meet - Manakondur - Year 2022
Sponsor A Child - Manakondur, Year 2021 - 22
Sponsor A Child - Manakondur, Year 2020 - 21
Sports Meet - Manakondur - Year 2020
Sponsor A Child - Manakondur, Year 2019 - 20
Sponsor A Child - Manakondur, Year 2018 -19
Sponsor A Child - Manakondur, Year 2017 -18
Sponsor A Child - Manakondur, Year 2016 -17
Sponsor A Child - Manakondur, Year 2015 -16
Quiz Program - Manakondur Year 2014
Sponsor A Child - Manakondur, Year 2014 -15
Sports Meet - Manakondur - Year 2013
Sponsor A Child - Manakondur, Year 2013 -14
Pullela Award For Excellence - Manakondur
Sponsor A Child - Manakondur, Year 2012 -13
Sponsor A Child - Manakondur, Year 2011 -12
Sponsor A Child - Manakondur, Year 2010 -11
Bighelp Award For Excellence - Manakondur
Sponsor A Child - Manakondur, Year 2009 -10
Sponsor A Child - Manakondur, Year 2008 - 09
Sponsor A Child - Manakonduru, Year 2007-2008
Sponsor A Child - Manakonduru, Year 2006 -2007
Sponsor A Child - Manakonduru, Year 2005-2006
Sponsor A Child - Manakonduru, Year 2004-2005
Donors sponsored this project
| Project Start Date | Project Current Status |
| --- | --- |
| 22-Jan-2018 | Active |