Project Details
Donated computers to hearing impaired children at Annamma Special School
Ibrahimpatnam, Krishna District, AP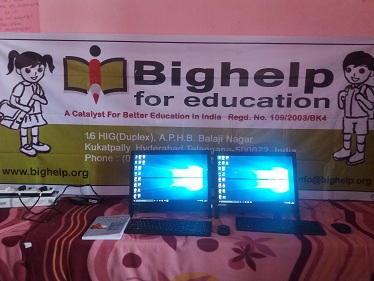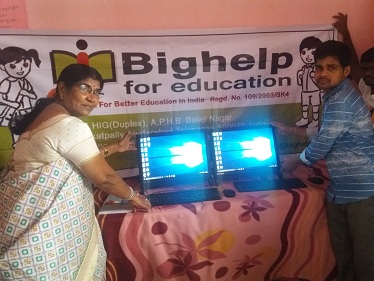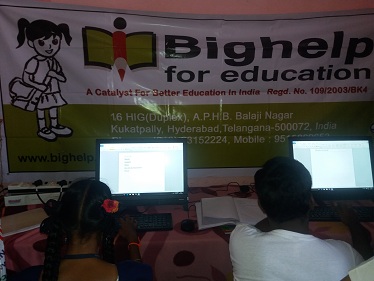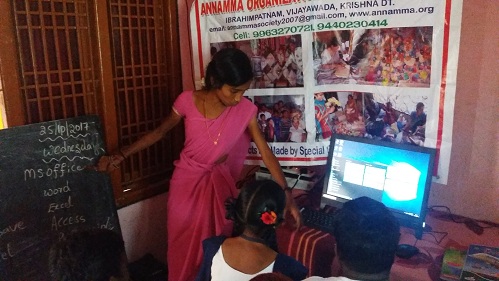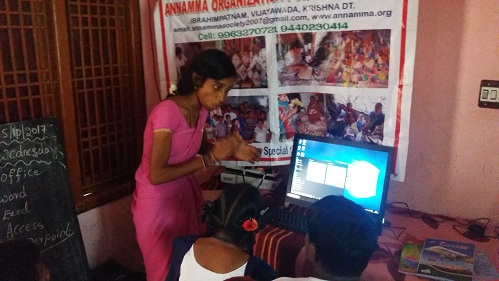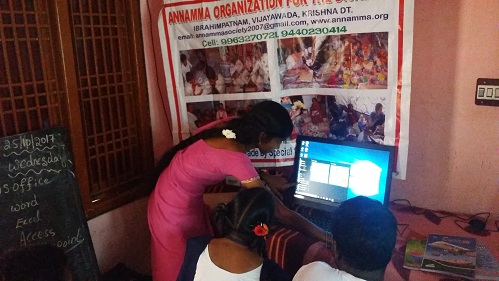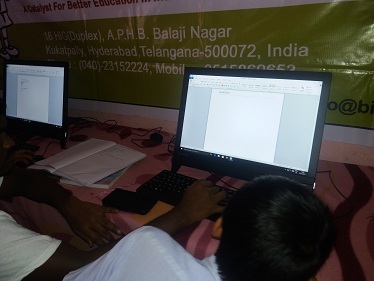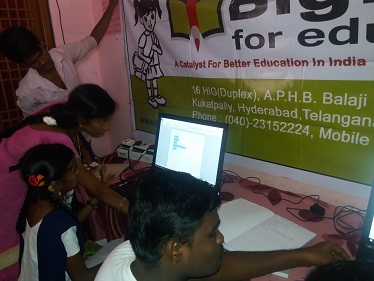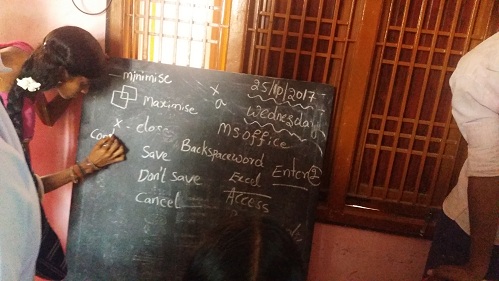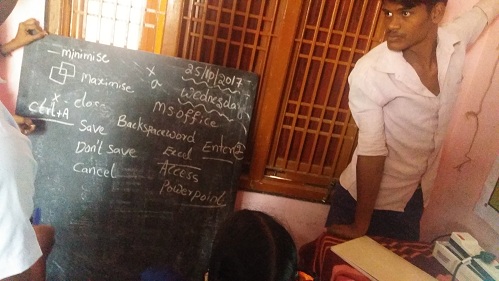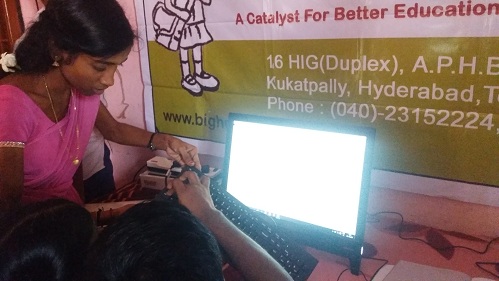 Bighelp donated two computers hearing impaired students at Annamma Special School A program for persons with disabilities in Ibrahimpatnam, Vijayawada located in Krishna district of Andhra Pradesh. Annamma Society is a pioneer organization to promote and establish Socio-educational capabilities to the Deaf & Dumb and Physically challenged children since 1997.


Annamma Organization has been providing rehabilitation with residential care, educational support and medical treatment for 135 of disabled children in its Special school. As the children hail from the rural areas, they are mostly orphans or single parented.

The computers provided by Bighelp helped the school with improving the teaching techniques for the hearing impaired children by using special software. Quality education is ensured to about 135 special needs students with these computers.


Project Geographic Information
Annamma special school is situated in VTPS Road, Irahimpatnam, Vijayawada, Krishna district of Andhra Pradesh, India. Ibrahimpatnam is mandal headquarters 260 kilometers away from Hyderabad and is connected with road and rail.


School Information
The organization established in 1997. At present the strength is 135 children who are either physically or mentally challenged.


Project Inaugural Information
The donation program was conducted by Bighelp on 25-10-2017 at the premises of Annamma and donated the computers.


More Projects At This Location
Provided NMMS Material to MK. Baig M.C.H. School-Vijayawada 2022-23
Sponsor A Child - Vijayawada, Year 2022-23
Sports Meet - Vijayawada - Year 2022
Sponsor A Child - Vijayawada, Year 2021-22
Sidhartha Medical College Alumni - Oxygen plant
Sponsor A Child - Vijayawada, Year 2020-21
Donated sports material to GVJZPH School - Jaggaiahpet
Provided Note books to Arise and Shine Society
Sponsor A Child - Vijayawada, Year 2019-20
Chalasani Vajramma & Punnaiah award for Excellence - Vijayawada
Youth Internship by Siddharth Ram Boppana - Summer 2018
Youth Internship by Vamsi Krishna Vetsa - Summer 2018
Sponsor A Child - Vijayawada, Year 2018-19
Sports Meet - Vijayawada - Year 2017
Bighelp Award For Excellence - Vijayawada
Sponsor A Child - Vijayawada, Year 2017-18
Donated Educational and Sports material to Annamma Special School
Sponsor A Child - Vijayawada, Year 2016- 17
Donated Candles making Machine to Annamma Special School
Sponsor A Child - Vijayawada, Year 2015- 16
Sports Meet - Vijayawada - Year 2014
Sponsor A Child - Vijayawada, Year 2014- 15
Sponsor A Child - Vijayawada, Year 2013 - 14
Educational Material to 180 Poor Children in Vijayawada
Sponsor A Child - Vijayawada, Year 2012 - 13
Sponsor A Child - Vijayawada, Year 2011 - 12
Sponsor A Child - Vijayawada, Year 2010 - 11
Janyaa - Vijayavada - Year 2009 - 2010
Presented Education Materials to 100 Poor Children
| Project Start Date | Project Current Status |
| --- | --- |
| 20-May-2017 | Active |