Project Details
Distributed Notebooks to MPUP School, Godavarru
Godavarru, Guntur District, AP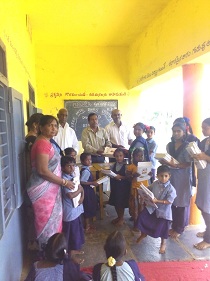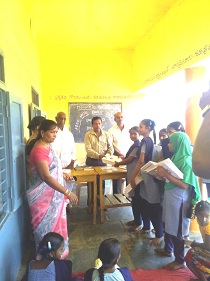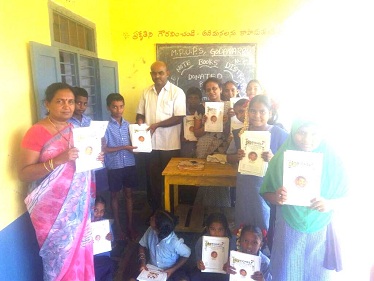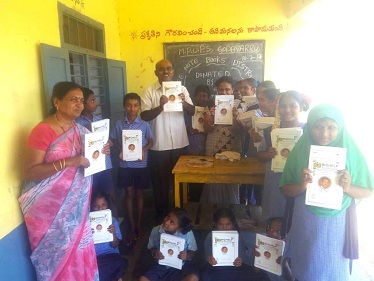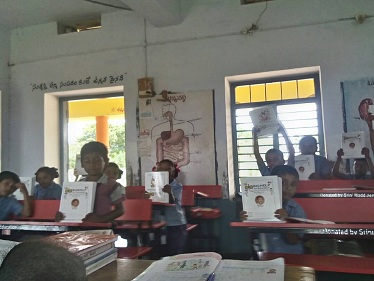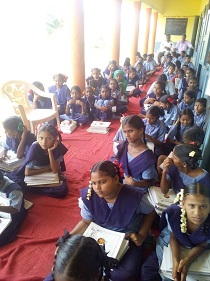 Bighelp has provided note books for 88 students at Mandal Parishad Upper Primary School, Godavarru, Chebrolu Mandal, Guntur district of Andhra Pradesh. Every student is provided with 11 notebooks worth


The number of the students attending school has been steadily on the decline. One of the main reasons behind this decline was poor financial condition of the families of these children. It also did not allow their families to spend on their education and the required stationery. The increasing costs of notebooks have made it completely unaffordable for the people from rural areas to buy them. Hence Mrs. Venkata Lakshmi Headmistress of MPUP School, Godavarru requested to provide Notebooks to their students. Bighelp came forward to provide educational materials to these children. This project has been entirely sponsored by Mr. Srinivas Maddineni from USA.


Project Geographic Information
Godavarru is a Village in Chebrole Mandal in Guntur District of Andhra Pradesh State, India. It is located 17 KM towards South from District head quarters Guntur. 297 KM from Hyderabad


School Information
Mandal Parishad Upper Primary school is situated in Godavarru village, Guntur district. It is co-education school with present strength of 88 students and 6 teachers.


Project Inaugural Information
Note books distribution program was conducted by Bighelp on 06-Jul-2017 at the premises of Mandal Parishad Upper Primary School with following personnel.

1.Mr. KoteswaRao Maddineni, Donor
2.Mrs. Venkata Lakshmi Head Mistress, MPUPS Godavarru
3. Mrs. A. Yesamma Surpanch
4. Mr. Vasu Vidya committee Chairman
5. School staff and students
6.Villagers and Local Journalists

Head Mistress, all the teachers and students of the School have thanked Bighelp and Srini Maddineni for providing Note books.


Donors sponsored this project
| Project Start Date | Project Current Status |
| --- | --- |
| 11-Jun-2017 | Active |