Project Details
Youth Internship by Maneesh Sai Ariga - Summer 2016
Karavadi, Prakasam District, AP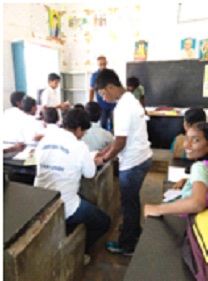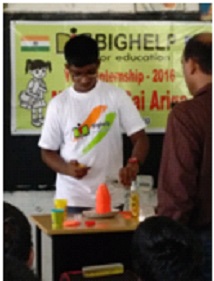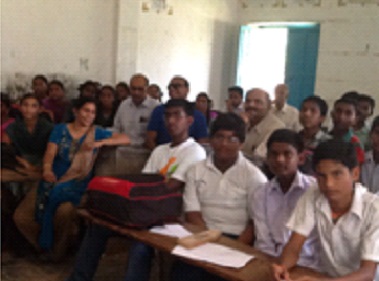 Maneesh Sai Ariga did his internship at P.R.R. Zilla Parishad High School ,Karavadi in Prakasam district of Andhra Pradesh on 25th and 26th July 2016


During his workshop, he had covered 3 topics, each with an activity following it:

volcanoes, origami, and soccer. On the 1st day, he had introduced himself to the students and discussed the differences of America to India for about 1 and a half hour. Maneesh brought pictures of the things explained, and passed them around for everyone to see.

Click the following link to view the post-internship report by Maneesh Sai Ariga.

Post-Internship Report by Maneesh Sai Ariga.
Project Geographic Information
Karavadi is a Village in Ongole Mandal in Prakasam District of Andhra Pradesh State, India. It is located 10 KM towards East from District head quarters Ongole. 313 KM from Hyderabad.


Project Inaugural Information
Maneesh Sai has donated $275 to support the school. Bighelp has provided 35 school bags to students for carrying their books, notebooks, binders and other school supplies.


Donors sponsored this project
| Project Start Date | Project Current Status |
| --- | --- |
| 25-Jul-2016 | Active |