Project Details
Organized Summer Valley ball Camp
Tekumatla, Nalgonda District, Telangana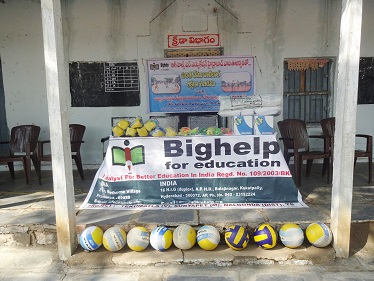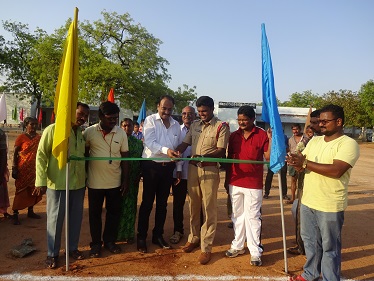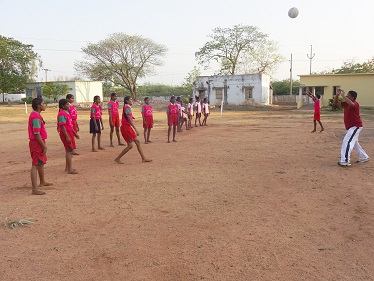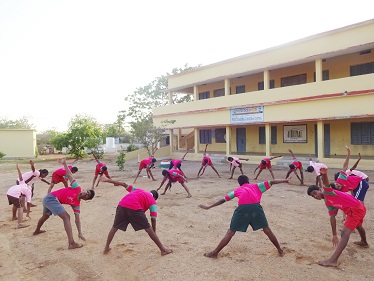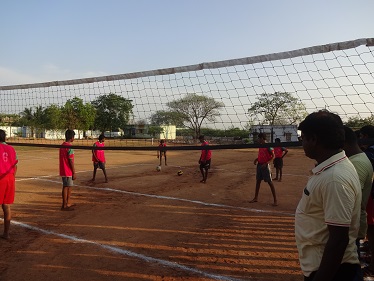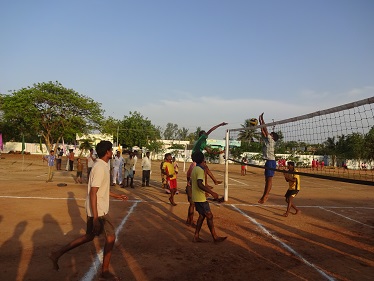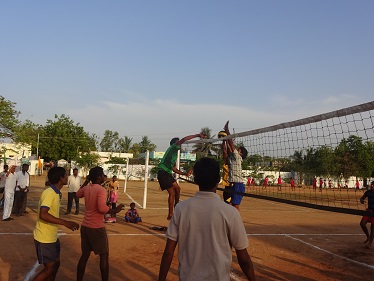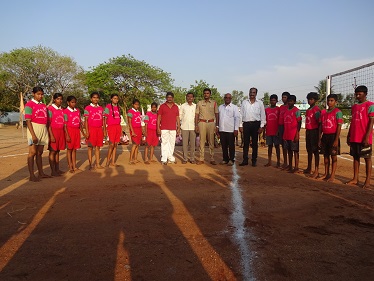 Bighelp is organizing Summer Volleyball camp in collaboration with local teachers at Zilla Parishad high school Tekumatla, Nalgonda District, from 5th May 2016 to 5th June 2016.


Bighelp not only working towards Students educational development but also it supports students in physical development for this we conducting summer sports camps. This Year we organizing summer volleyball camp. The Main motto of this camp is to develop students physically and mentally Strong.


Media Coverage
16-May-2016 News published in eenadu on 16-may-2016
07-May-2016 News published in Namstae Telangana on 07-may-2016
07-May-2016 News published in sakshi on 07-may-2016
08-Jun-2016 News Published in sakshi on 08-06-2016
26-May-2016 News published in sakshi on 26-may-2016
Project Geographic Information
Tekumatla is a village in Suryapeta Mandal of Nalgonda District, Telangana, India. It is about 10 Kilometers away from Suryapeta. Suryapeta is about 120 KMS away from Hyderabad and is connected by Road only. Bighelp project will continue in this village as long as our local project committee (group of volunteers) in this village continues to work hard and improve the educational opportunities for the needy children.


School Information
Zilla Parishad High School is situated in Tekumatla village and is working since 1954. Students from nearby villages namely Rayamgudem, Uppalapadu and Tekumatla are educating themselves from this school. It is co-education school with present strength of 201 students, 13 teachers.


Project Inaugural Information
Inaugural function of Summer Valley ball camp at Tekumatla has been conducted in the school premises with following personnel on 05th May 2016 Mr. R.Jawaharlal Secretary Bighelp
Mr. Srinivasa Rao Coordinator Bighelp
Mr. G. Srinivas Reddy Sub Inspector of Police
Mr. Ch. Satyanarayana Headmaster
Mr. P. Mallesh Project Director Bighelp

Summer valley ball camp inaugurated by Secretary
| Name | Designation | Email | Phone Number |
| --- | --- | --- | --- |
| Mallesh Pagidimarla | Project Director | mallesh972@gmail.com | 9848845220 |
Donors sponsored this project
| Project Start Date | Project Current Status |
| --- | --- |
| 05-May-2016 | Completed |