Project Details
Quiz Program - Kodugal Year 2014
Kodugal, Mahaboobnagar District, Telangana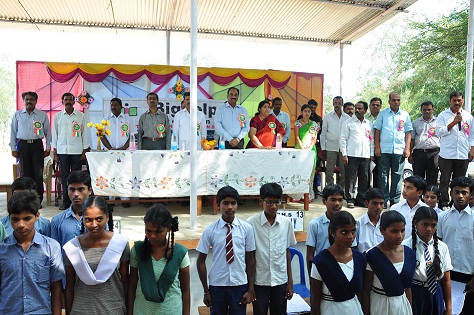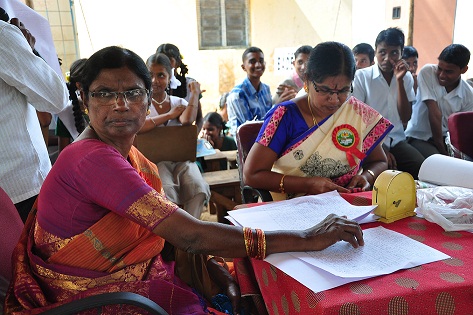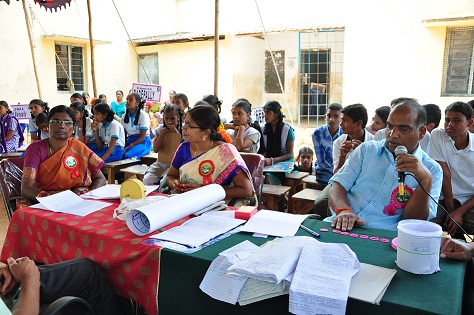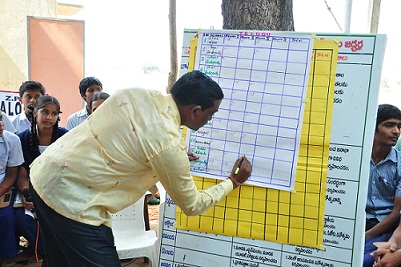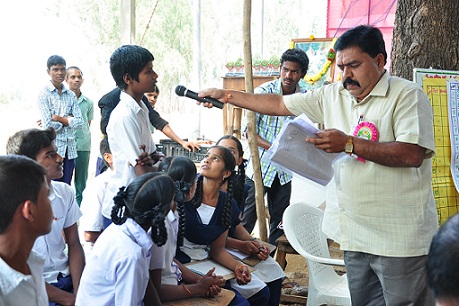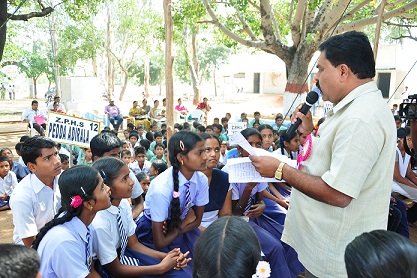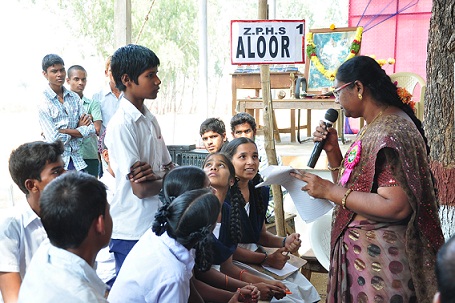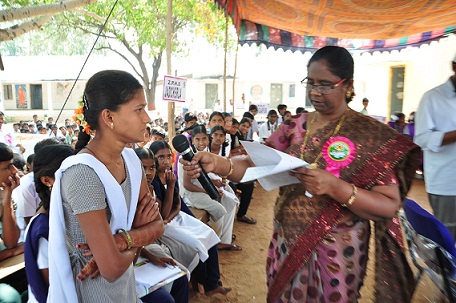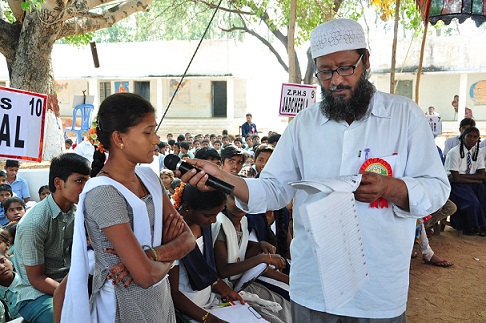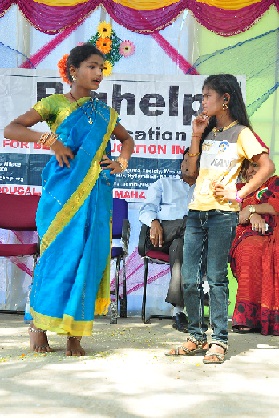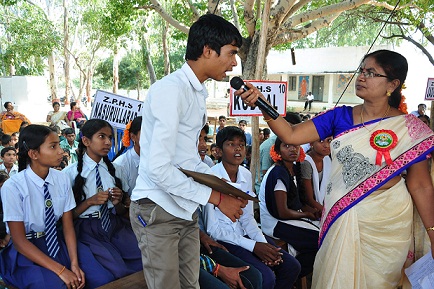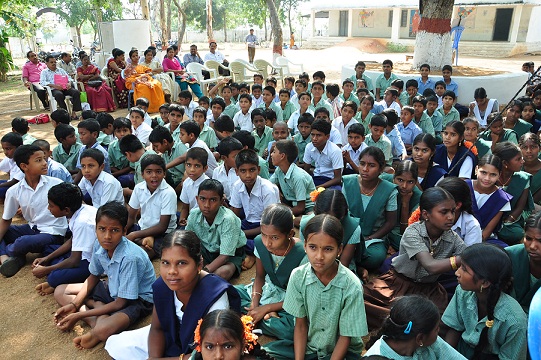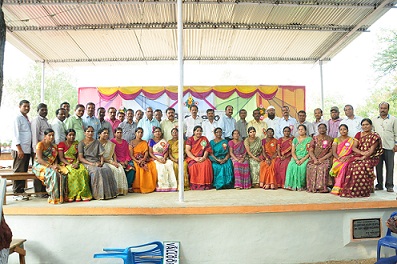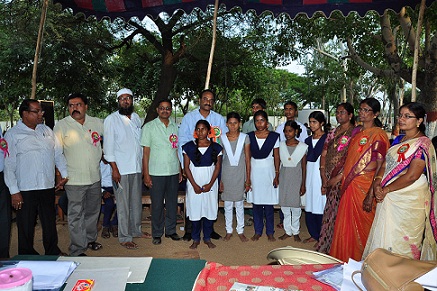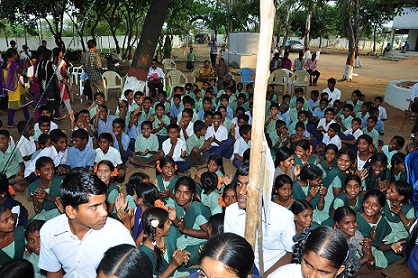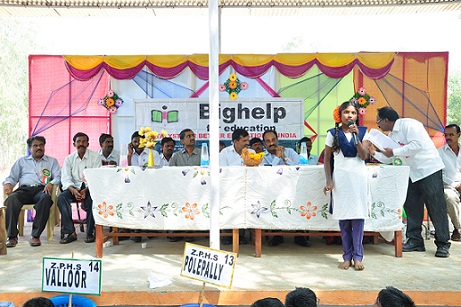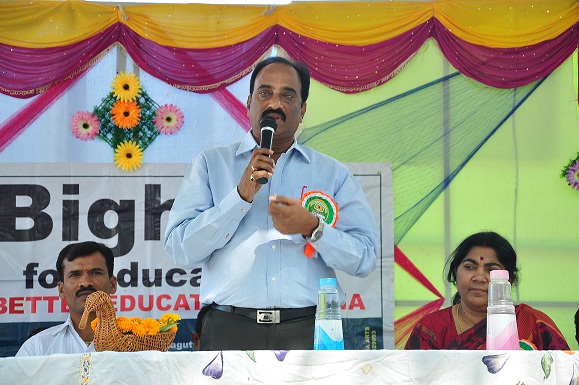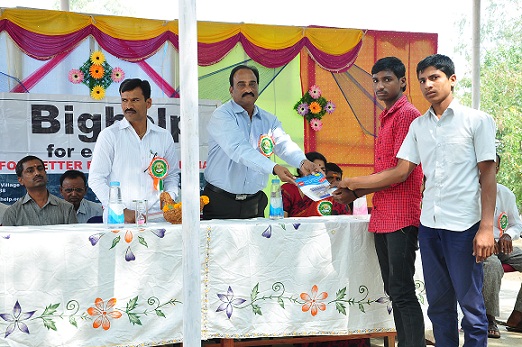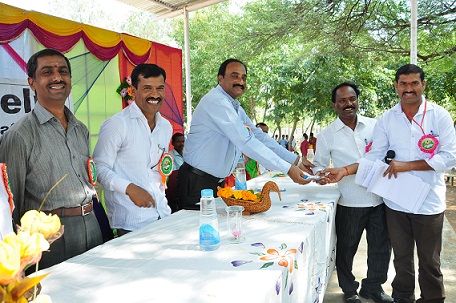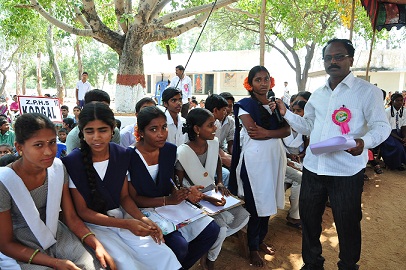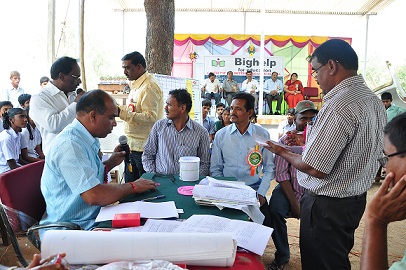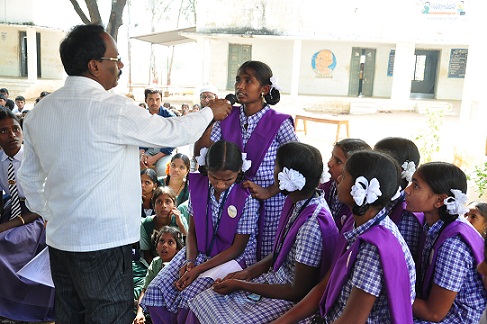 Bighelp has conducted a quiz program in Zilla Parishad High School Kodugal, Jadcherla Mandal, Mahaboobnagar district at Mandal level on 14th November 2014 to familiarize the students and foster a competitive spirit among students. Total 13 schools participated in this quiz program. From each school 10 students have participated. Quiz program included subject based questions as well as general knowledge.


Media Coverage
22-Nov-2014 News published in eenadu on 22-nov-2014
22-Nov-2014 News published in Namastetelangana on 22-nov-2014
Project Inaugural Information
A brief meeting was conducted in the premises of Zilla parishad High school on 14th November 2014. Following personnel have attended the meeting.

Sri R.Jawaharlal Secretary Bighelp
Sri R. Yadagiri Donor Bighelp
Smt. Alekya Reddy T.R.S. Leader
Sri Sudhakar Head Master
Sri Purushotham Yadav Project director
Head Masters of Participated schools
Villagers
Journalists
Secretary has narrated the activities of Bighelp and advised all the students should utilize this opportunity.
Head Master has thanked the Bighelp for conducting Quiz program in their school
Later Participants from 1st, 2nd and 3rd place winning schools presented with mementos and certificates and a shield presented to the prize winning schools.


More Projects At This Location
Quiz Program - Kodugal Year 2023
Sports Meet - Kodugal - November2022
Sponsor A Child - Kodugal, Year 2022 - 23
Sports Meet - Kodugal - Year 2022
Quiz Program - Kodugal Year 2022
Sponsor A Child - Kodugal, Year 2021 - 22
Sponsor A Child - Nagarkurnool
Sponsor A Child - Dhanwada
Sponsor A Child - Kodugal, Year 2020 - 21
Sports Meet - Kodugal - Year 2020
Quiz Program - Kodugal Year 2019
Sponsor A Child - Kodugal, Year 2019 - 20
Quiz Program - Kodugal Year 2018
Sports Meet - Kodugal - Year 2018
Sponsor A Child - Kodugal, Year 2018- 19
Duel Desks to Z.P.H. School - Kodugal
Sports Meet - Kodugal - Year 2017
Quiz Program - Kodugal Year 2017
Sponsor A Child - Kodugal, Year 2017- 18
Sports Meet - Kodugal - Year 2016
Quiz Program - Kodugal Year 2016
Sponsor A Child - Kodugal, Year 2016- 17
Quiz Program - Kodugal Year 2015
Sports Meet - Kodugal - Year 2015
Bighelp Award For Excellence - Kodugal
Sponsor A Child - Kodugal, Year 2015- 16
Sports Meet - Kodugal - Year 2014
Sponsor A Child - Kodugal, Year 2014- 15
Quiz Program - Kodugal Year 2013
Ramaneni Foundation Award For Excellence - Kodugal
Sports Meet - Kodugal - Year 2013
Sponsor A Child - Kodugal, Year 2013- 14
Sports Meet - Kodugal - Year 2012
Sponsor A Child - Kodugal, Year 2012- 13
Sponsor A Child - Kodugal, Year 2011- 12
Sports Meet - Kodugal - Year 2010
Sponsor A Child - Kodugal, Year 2010 - 11
Sponsor A Child - Kodugal, Year 2009 - 10
Donors sponsored this project
| Project Start Date | Project Current Status |
| --- | --- |
| 10-Nov-2014 | Completed |